ATC grants physical remand of two suspects in Marwah case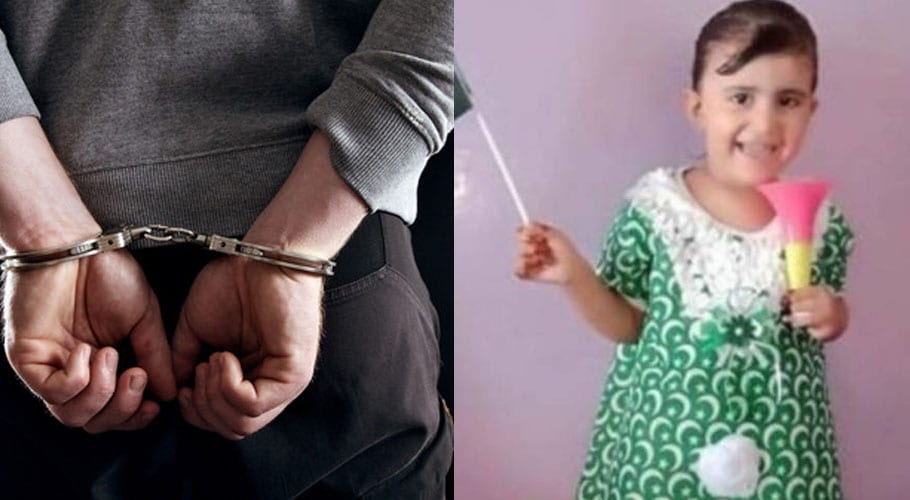 KARACHI: An anti-terrorism court has granted physical remand of two suspects in the Marwah rape and murder case until 26th September.
The court handed over the custody of Faiz and Abdullah to police on physical remand on its request for an investigation into the case. He directed the investigation officer to present them on the next hearing.
The investigation officer informed the judge that one suspect, named Rab Nawaz, was set free as he couldn't find any evidence showing his involvement in the felony. He said he would present a report to the relevant judicial magistrate in this regard.
Read more: Police arrest prime suspect in Marwah rape, murder case
On 6th September 2020, a five-year girl was raped and killed in Karachi. The deceased Marwa's father Omar Sadiq said that his daughter had gone out to buy biscuits from a nearby shop at 7 pm, never to be seen again. The investigation has revealed that Marwah may have been kidnapped sometime after leaving the shop.
Police had arrested the prime suspect in the rape and murder case using geofencing technology to ascertain the location of suspects.