Ajith Kumar-starrer 'Thunivu' is all set to stream on Netflix soon this month. Here is everything we know about the Indian Tamil-language
As we know Netflix's upcoming documentary titled 'The Romantics' is about iconic Indian filmmaker Yash Chopra and now the trailer has featured
Netflix's true crime series 'Murdaugh Murders: A Southern Scandal' will soon stream this month on the online streaming platform. Netflix's latest true-crime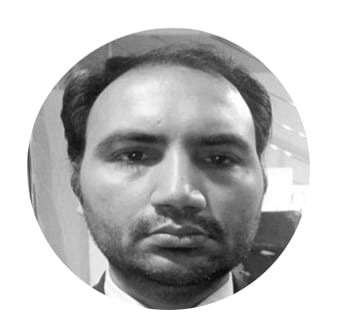 Arresting important leaders in Pakistan, whether it be political leaders, journalists, or other influential individuals,…
FIFA World Cup Qatar 2022
When Lionel Messi hangs his boots, our world will feel empty and pale and withered, but we will mourn that day, now
Sunday's World Cup final turned from a one-sided affair into a nerve-racking vintage showdown and it was somehow fitting that footballing diva
BUENOS AIRES: Hundreds of thousands of Argentines poured into the sunlit streets of Buenos Aires on Sunday, ecstatic after a nail-biting victory
RAWALPINDI: Chief of Army Staff (COAS) General Syed Asim Munir on Friday said the Khyber Pakhtunkhwa (KP) Police was one of the bravest and had fought as a frontline force against terrorism. The Army Chief visited Peshawar Police Lines blast
The Apex Committee Friday decided to engage the Taliban's interim government in Afghanistan for a decisive and targeted operation against Tehreek-e-Taliban Pakistan (TTP) and expressed determination to safeguard people's lives, property at all costs and to hold the terrorists to
ISLAMABAD: Federal government on Friday restored Benami Transactions (Prohibition) Act 2017 to control corruption. The cabinet restored the act through a circulation summary. The benami law has been restored to deal with the problem of tax evasion and black money,
ISLAMABAD: The Election Commission of Pakistan (ECP) on Friday announced the schedule for by-elections in 31 more National Assembly constituencies. According to a notification issued by the election commission, the by-polls on the 31 NA seats would be held on March 19. 
ISLAMABAD: Senior leader of Pakistan Muslim League-Nawaz (PML-N) Shahid Khaqan Abbasi acknowledged on Friday that he stepped down from the post of party's Vice President go give space to Maryam Nawaz. Also read: Delay in summary for COAS's appointment is
ISLAMABAD: Pakistan Tehreek-e-Insaf (PTI) is believed to have chalked out strategy to outnumber Raja Riaz-led opposition group in the National Assembly and tighten political noose around PM Shehbaz-led PDM coalition when party Chairman and former premier Imran Khan decided not
KARACHI: The Pakistan Stock Exchange (PSX) witnessed a volatile session on Friday as the KSE-100 Index down 0.64 percent owing to further depreciation in the rupee. At the end of the session, the KSE-100 Index was down 262.35 points or
Gold price in Pakistan increased by Rs1300 per tola on Friday. Data released by the All-Pakistan Sarafa Gems and Jewellers Association (APSGJA) showed that the price of gold (24 carats) increased by Rs1,300 per tola and Rs1,114 per 10 grams
ISLAMABAD: The vessels carrying Russian oil and crude products would start arriving Pakistan from April this year, Minister of State for Petroleum Dr Musadik Malik told Senate Friday. Replying to the question of Senator Mushtaq Ahmed during question hour in
LAHORE : More than 400 incidents of street crimes were reported in past 24 hours marking an increase in the crime rate in the provincial capital. Reports said that the city suffered seven instances of banditry, 74 bike lifting, three
KARACHI: An Ahmadi community place of worship was vandalized on Thursday by unidentified miscreants in Karachi. Around 3:30 pm, unidentified men operating inside the Preedy police station's authority damaged the minarets of the place of worship while yelling anti-community slurs.
KARACHI: Sindh Police on Friday registered an FIR against former interior minister and Awami Muslim League (AML) chief Sheikh Rashid in Karachi for "using foul language against Foreign Minister Bilawal Bhutto". The FIR was registered in Mochko Police Station. The
WASHINGTON/BEIJING: U.S. Secretary of State Antony Blinken postponed a visit to China that had been expected to start on Friday after a Chinese spy balloon was tracked flying across the United States in what U.S. officials called a "clear violation"
JUBA: Twenty-seven people have been killed in South Sudan in tit-for-tat violence involving cattle herders and militia fighters, a regional government official said, as the country prepares to welcome Pope Francis. The pope is set to arrive in South Sudan
BERLIN: Germany said Friday it has issued authorization for Leopard 1 tanks to be sent to Ukraine, in a further boost for Kyiv as it seeks heavier weapons to counter Moscow's forces. Berlin has already said it will provide Ukraine
There could be more to mood swings than just hormones. This condition is a sudden or intense change in an emotional state. During a mood swing, a person may quickly switch from feeling happy and upbeat to feeling sad, irritable,
Scientists have investigated an alternative method of administering medication that could be as simple as taking a pill, eliminating the need for injections. Also read: 10 warning signs that you may have Diabetes (and you even don't know it)  Researchers
Washington: The White House said Monday that the national and public health emergencies declared just as the Covid-19 pandemic took grip three years ago will officially end May 11. The end to both federal emergency declarations, which took effect in
Astronomers using the International Gemini Observatory, operated by NSF's NOIRLab, have discovered the closest-known black hole to Earth. This is the first unambiguous detection of a dormant stellar-mass black hole in the Milky Way. Its close proximity to Earth, a
An international team of scientists has found a new reason for the melting of the ice in the world's coldest continent, Antarctica, which is related to the main glacier on the continent that affects the temperature around the world. According
ISLAMABAD: Pakistan Telecommunication Company Limited (PTCL) has launched its new Over-The-Top (OTT) platform, SHOQ to provide a superior and immense viewing experience to all data users in Pakistan. SHOQ hosts a rich repository of selected content that is accessible to