Hotels sealed at Do Darya after restaurant collapse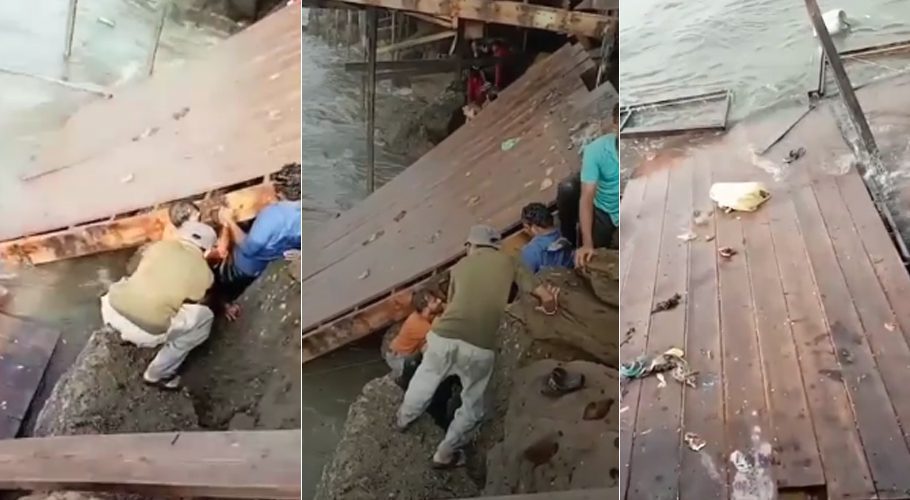 KARACHI: Taking notice of the restaurant collapse incident, South Deputy Commissioner (DC) Tabraiz Sadiq Marri sealed five restaurants at Do Darya, according to a statement released by his spokesperson.
The DC also said that an abandoned restaurant, which had been closed for some time, had collapsed but no casualties were reported.
In light of this incident, five restaurants have been sealed to avoid any untoward incident, the statement said. The sealed restaurants were identified as Kolachi, Kababjees, Al-Habib, Al-Sajjad and Charcoal.
"These five restaurants were sealed after the DHA's engineering department evaluated their structures," the DC said.
Read more: Restaurant collapses at Karachi's Do Darya
Earlier, no casualties were reported after an "abandoned" restaurant located at Karachi's Do Darya collapsed, officials said.
Videos being shared on social media showed that the deck overlooking the sea had collapsed.
"A restaurant on Do Darya called Zaiqa collapsed but there were no casualties," said Senior Superintendent of Police (SSP) South Asad Raza.
He added that police had rushed to the scene soon after receiving information of the incident on the 15 helpline.