Brad Pitt reacts to reunion with ex-wife Jennifer Aniston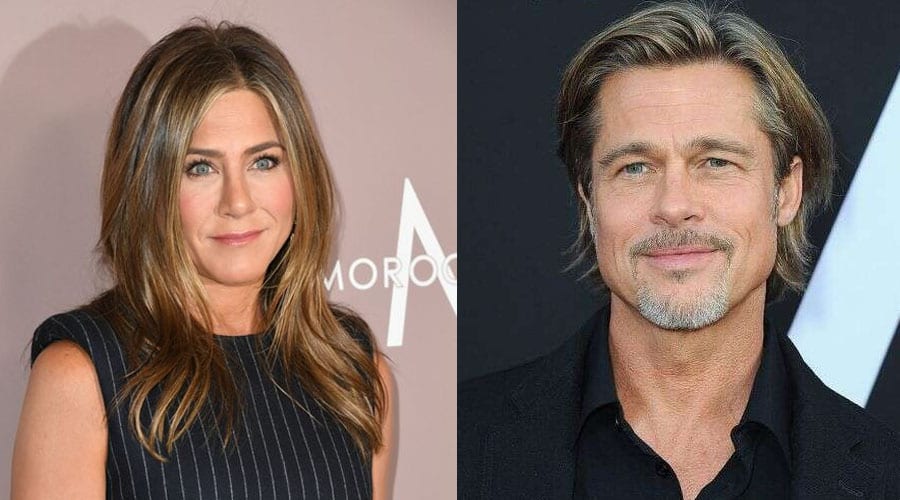 Hollywood actor Brad Pitt has responded to the attention his reunion with ex-wife Jennifer Aniston received at the 2020 Screen Actors Guild Awards.
In an interview with Entertainment Tonight, the 56-year-old actor revealed that he hadn't read any headlines about the viral moment and stated, "I don't know, I'm blissfully naive and I'm gonna stay that way," reported the US weekly. 
On January 19, Pitt and Aniston prompted a fans frenzy when they were spotted celebrating their respective SAG wins backstage.
READ MORE: Parasite wins Best Film at SAG Awards
Brad took home an award for his Outstanding Performance by a Male Actor in a Supporting Role while Aniston received the Outstanding Performance by a Female Actor in a Drama Series award.
Though the couple divorced back in 2005, they each celebrated a win which led to the night's biggest viral moment and made millions of fans have a major meltdown.

The 'Once Upon a Time in Hollywood' actor was spotted watching the Friends star speech from backstage, which Aniston later said was a "sweet" gesture.
According to an eyewitness, the 'Murder Mystery' actor was happy, thrilled and surprised while explaining how she felt excited and overwhelmed about her win in the press room. At the same time, Pitt was spotted saying "Oh, wow," as he smiled while watching her acceptance speech.
READ MORE: Brad Pitt to get another honour at SAG ceremony in Hollywood
Now a source close to the situation has told Us Weekly that Aniston "appreciates" the support of her ex. "She has forgiven him for his past mistakes and what he put her through and is 'over it," the source said.
"Some of her friends are amazed at how she's forgiven him and looked past their history, but she is a good person and doesn't want to hold onto any bad feelings. She appreciates having his support, as she would with any close friend in her life, and she is there for him as well."

However, fans hoping for a rekindled romance are not likely to be rewarded. "Jennifer is not interested in Brad in a romantic sense or wanting to get back together with him," the source claimed. "They are friends and hang out when they can and that's all there is to it."
Aniston wed Justin Theroux in August 2015 but announced her separation in February 2018. Pitt shares six children with Angelina Jolie, whom he split from in September 2016 after two years of marriage.