Traders to go on 2-day countrywide strike against tax reforms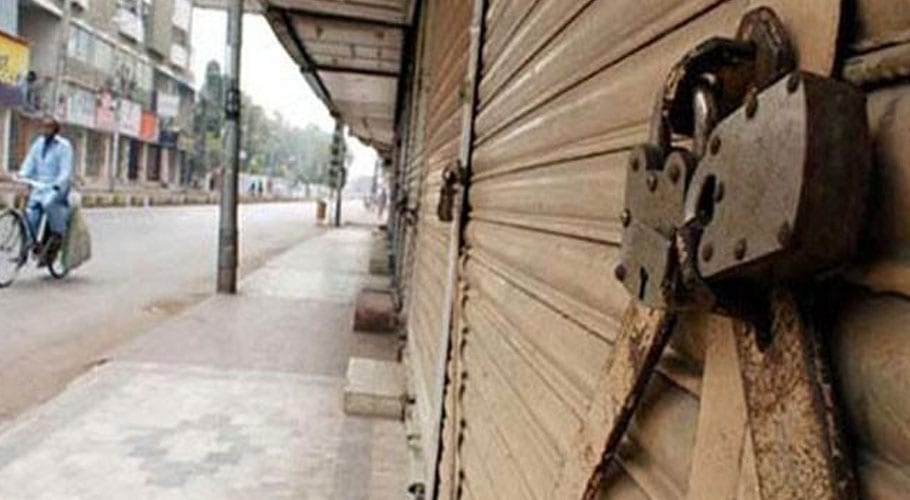 KARACHI: Traders to hold a two-day shutter down strike countrywide from today against the tax reforms of the government.
The business activities in the country would remain closed for two days on today and Wednesday against the 'anti-traders policies' of the incumbent government. 
Islamabad, Rawalpindi, Lahore, Faisalabad and Karachi Chambers of Commerce and industry have strongly favoured shutter down strike of the business community.
They appealed to Prime Minister Imran Khan to consider the difficulties of the business community.
The Secretary-General of Traders Association, Naeem Mir said that the condition of an ID card on the purchase of up to fifty thousand was unacceptable.
He added, "Strike camps will be set up at different places on 29th and 30th October. Taxes should be imposed on turnover instead of profits."
He further added, "Chairman of the Federal Board of Revenue (FBR) should issue notification instead of promises. Our protest is non-political and has nothing to do with Azadi March." 
Traders of Faisalabad are also observing strike today against the imposition of taxes, inflation, and an increase in utility bills.
The markets across the city including Ghanta Ghar are closed due to the shutter down strike.
The Chichwatni Central Association of Traders opposed the All Pakistan Traders' strike and announced that all business markets will remain open in the city.
The traders' association in Balochistan also announced to keep all business centres closed on selected dates of October. They warned to take more serious measures, if their demands were not met.
The traders and business community all over Pakistan are protesting against the government's economic policies and the imposition of taxes.