Statement about invoking Article 149(4) in Karachi is misquoted: Naseem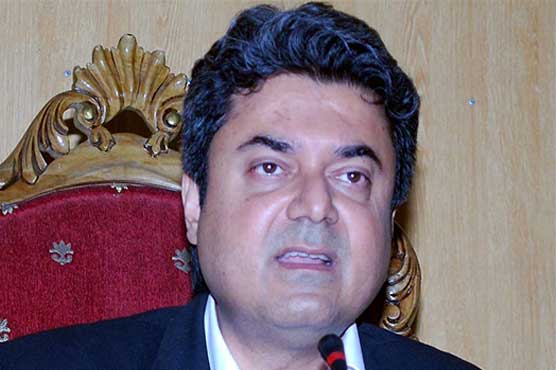 KARACHI: Federal Law Minister Farogh Naseem said on Thursday that his statement regarding the imposition of Article 149 to solve the worsening condition in Karachi was taken out of context.
READ: Govt may invoke Article 149(4) in Karachi
He further added that his suggestion was in good faith, and with a noble intention of resolving Karachi's issues. "Not just me, we should all be concerned for Karachi and the problems being faced by people there," he said.
"No decision has been taken by the government to impose Article-149 but will contact Supreme Court if stopped from working," he said.
On Wednesday, Naseem revealed that the federal government is considering to take over the administrative affairs of Karachi by enforcing a constitutional clause that he said permits it to do so.
"After getting approval of the cabinet the provision will be exercised and in case of any resistance shown by the provincial government we will approach the Supreme Court under Article 184(1) of the Constitution to seek a directive in this regard and if the province still shows reluctance we will file a contempt petition in the SC," he said.
He said that right now it was his personal view that the Centre should take over Karachi's affairs. Any decision was likely to be taken by PM Khan during his visit to the metropolis on Sept 14, he added.
Naseem is the head of a high-powered committee recently set up by the prime minister to work out plans to address issues being faced by the residents of Karachi. The committee is tasked with suggesting short-, medium- and long-term measures for the betterment of the metropolis.