Governor Sindh vows to bring killers of five-year-old Marwah to justice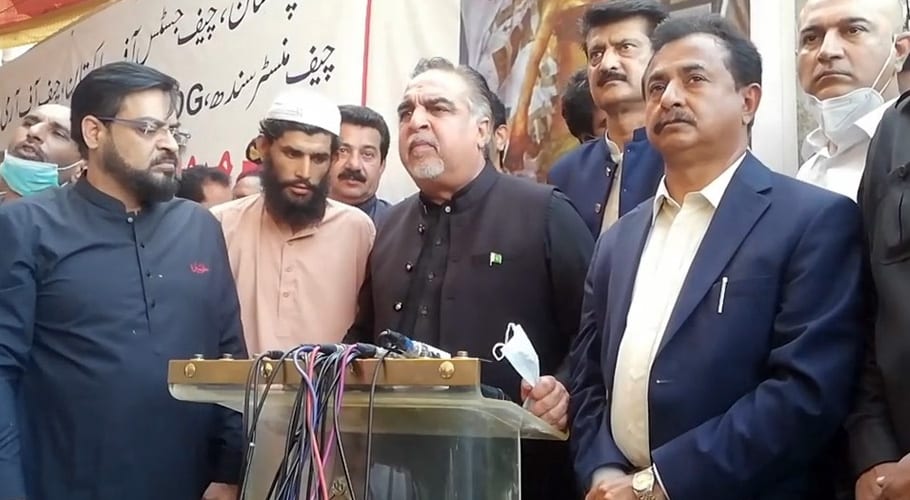 KARACHI: Governor Sindh Imran Ismail on Wednesday visited the residence of the girl Marwah, who was found murdered after being raped in Karachi's Essa Nagri area on September 6.
Governor Imran Ismail along with other PTI leaders met the families of the deceased girl and assured the parents that very "soon the culprits will be behind bars."
Imran Ismail said that the police were using both "modern technology" and "conventional methods" to trace and arrest the killers and rapists of the girl.
The Governor said, "Our daughter was brutally killed, it is very important to give the death penalty to her killers."
He also announced Rs 1000,000 financial assistance for the family of the girl.
On 6 September, a five-year girl, Marwah was raped and killed in Karachi. The deceased Marwa's father Omar Sadiq said that his daughter had gone out to buy biscuits from a nearby shop at 7 pm, never to be seen again.
The investigation has revealed that Marwah may have been kidnapped sometime after leaving the shop.
On Tuesday, the police had apprehended  15 more suspects to expand the sphere of investigations in the Marwah murder case.
The police had concluded its search operation in the Old Subzi Mandi area with more than 15 people arrested on suspicion.
Until now the police had collected more than 30 DNA samples from the people living in the same area. "We are perusing the past records of all those detainees as well," police added.