SHC stays by-elections on 9 Karachi NA seats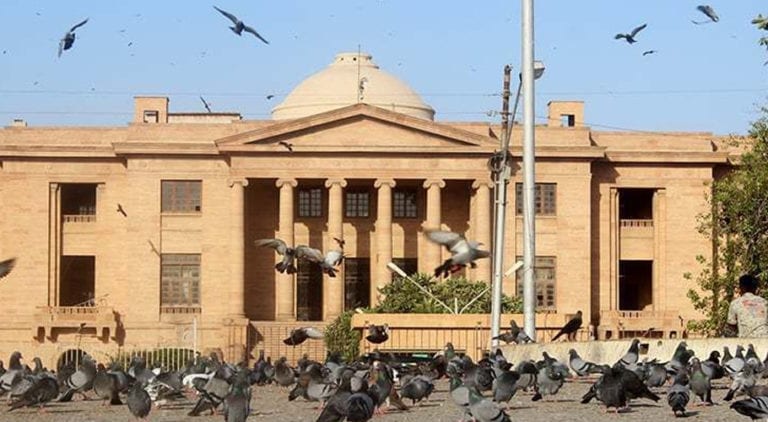 KARACHI: Sindh High Court (SHC) on Tuesday stayed by-elections on 9 seats of the National Assembly, which were scheduled for March 16.
بریکنگ
سندھ ہائیکورٹ نے 16 مارچ کو قومی اسمبلی کی 9 نشستوں پر ہونے والے ضمنی الیکشن کے نوٹیفیکیشن پر عمل درآمد روک دیا درخواست پاکستان تحریک انصاف کے ممبران قومی اسمبلی کی جانب سے دائر کی گئی تھی pic.twitter.com/ZsUYjiAFb5

— MM News TV (@mmnewsdottv) March 7, 2023
Former Members of National Assembly (MNAs) of Pakistan Tehreek-e-Insaf (PTI) had approached the SHC last month against the acceptance of their resignations by Speaker NA, pleading the court reinstate them and declare the by-elections scheduled for March 16 in Karachi null and void.
Also read: Sindh PTI MNAs approach SHC against acceptance of resignations
This came as the Lahore High Court (LHC) had already nullified the acceptance of the resignation of the PTI MNAs from Punjab and directed the Election Commission of Pakistan (ECP) to withdraw de-notification of these lawmakers.
According to lawyer Shahab Imam Advocate, the National Assembly speaker is supposed to call each MNA individually to verify their resignations before accepting them. But in this case, the speaker accepted all the resignations in one go without consulting the MNAs.
"The ECP is biased. The LHC has already suspended the de-notification of the PTI MNAs from Punjab," Imam said. "Seventy-two PTI MNAs had approached the LHC, but the court directed the lawmakers from Sindh and Khyber-Pakhtunkhwa to approach the high court in their respective provinces."
After hearing the arguments today, the Sindh High Court Chief Justice stayed the by elections on 9 NA seats in Karachi and adjourned the hearing until March 25.