ECP dismisses petition seeking to strip Imran Khan of PTI Chairmanship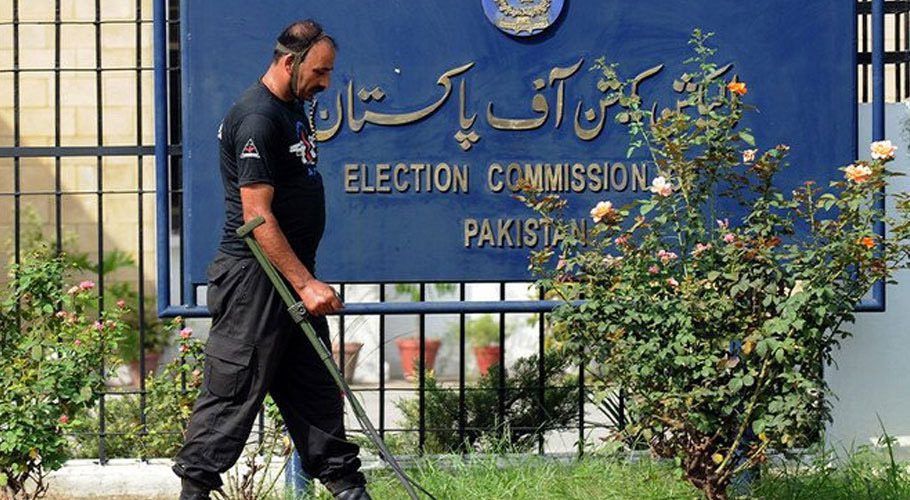 ISLAMABAD: The Election Commission of Pakistan (ECP) on Tuesday dismissed a petition which sought to remove Imran Khan from the position of Pakistan Tehreek-e-Insaf (PTI) Chairman.
Also read: Stripping of Chairmanship: Imran challenges ECP's move in LHC
In December last year, it may be recalled,the ECP had initiated proceedings to strip PTI chief Imran Khan of his party's chairmanship following his disqualification in the Toshakhana reference.

The case was heard by the commission's three- member bench, headed by Chief Election Commissioner (CEC) Sikandar Sultan Raja and ECP members, namely Nisar Ahmad Durrani and Shah Muhammad Jatoi.
These cases are titled: "Removal from chairmanship of PTI, notice to the party's chief election commissioner Jamal Akbar Ansari"; "Application for removal of Imran Ahmad Khan Niazi from chairmanship of PTI, notice to Muhammad Afaq, AHC"; and Application against issuance of notification in favour of Imran Ahmad Khan Niazi as a returned candidate in the by-elections, 2022, and removing the name from chairmanship of a political party (PTI).
During the proceedings today, Khan's lawyer Barrister Gohar appeared in the ECP and submitted response. He said the high court had restrained the ECP from taking any 'strict action' against Khan, to which the CEC said hearing of the case didn't amount to 'strict action', and that no court restrained the ECP from conducting the hearing.

Also read: LHC bars ECP from removing Imran Khan as PTI chairman
Lawyer representing petition Afaq also appeared in the ECP and loudly lamented the electoral watchdog for sending notice to wrong address and wrong date.
The CEC reacted strongly, saying "you can't pressurize us by speaking loudly," and asked security personnel to expel the lawyer from the room. The CEC later dismissed the petition.