Scientists claim cure for treating coronavirus patients faster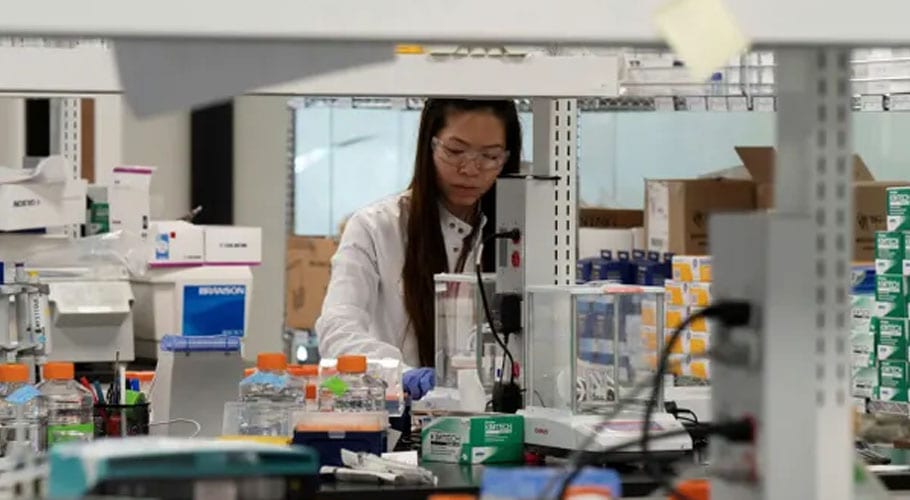 WASHINGTON: Scientists have claimed that the drug named, Remdesivir, can shorten the time of recovery of patients suffering from coronavirus infection.
The clinical trial showed the patients on the drug had a 30 percent faster time to recovery than those on a placebo. The remdesivir trial involved 1,063 people from different global locations in the US, Europe, and Asia. It showed a successful blocking of the virus through the drug.
Anthony Fauci, who leads the Institute of Allergy and Infectious Diseases (NIAID), where the trial is being conducted, stated, "The data shows that remdesivir has a clear-cut, significant, positive effect in diminishing the time to recovery."
He added, "Although a 31 percent improvement doesn't seem like a knockout 100 percent, it is a very important proof of concept because what it has proven is that a drug can block this virus."
The results also suggested that people who were on the drug were less likely to die, although the difference was quite small. The mortality rate was 8 percent for the group receiving remdesivir versus 11.6 percent for the placebo group.
Remdesivir works by gumming up an enzyme that some viruses, including SARS-CoV-2, use to replicate. The coronavirus has infected over 3.2 million and killed more than 228,000 worldwide.