Sikh shopkeeper in Pakistan offers special discounts amid Ramazan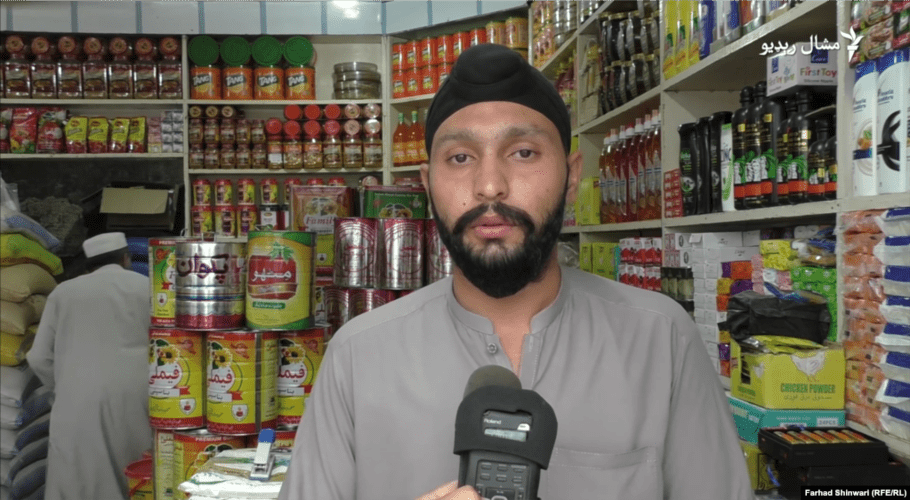 JAMRUD: Instead of profiting from the increased demand for food and drinks during the holy month of Ramazan, one Sikh shopkeeper in northwestern Pakistan is offering discounts.
According to details, Gurmeet Singh, a grocery store owner located in Jamrud Bazaar of district Khyber Pass, provides a special discount to Muslim customers.
In this regard, Gurmeet Singh said that he is upholding a family tradition set by his father. "My father used to say that we can make profits for ourselves for 11 months but we must provide some relief to our Muslim brothers during this one month," he told.
Gurmeet's grocery store sells rice, flour, cereals, ghee, and beverages and provides a 30 percent discount to Muslims. Singh's family has offered the discounts since establishing their shop in 1991.
He said that this gesture is meant to show solidarity with Muslim brothers during the holy month of Ramadan. He also added the poor segment of the Muslim society cannot afford food items during Ramazan.
Gurmeet also urged other retailers and wholesalers to avoid hoarding and provide relief to their brothers in the month of Ramadan. 
The increased demand during Ramadan typically leads to price hikes at shops. Moreover, Muslims are observing Ramazan amid coronavirus lockdown due to which prices of edible items are increased.  
More than 20,000 Sikhs live in the tribal district of Khyber amid the Muslim Pashtun communities of the Afridi, Mallagori, and Shiwari tribes.
The Sikh community has always helped people of other religions or cultures across the world in times of crisis.
Earlier in March 2020, New York's Sikh Centre prepared 30,000 home-cooked free meals in the US for people in self-isolation amid coronavirus pandemic.