Salma Hayek sends sweet message to Antonio over Oscar nomination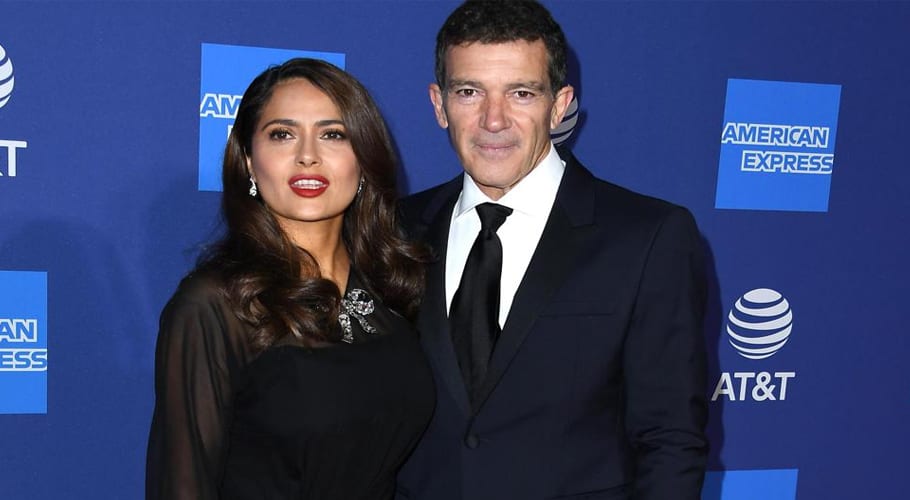 LOS ANGELES: Salma Hayek praised long-time friend and former co-star Antonio Banderas on his Oscar nomination for Best Actor.
While taking to social media Salma Hayek posted a photo on Instagram and said,
"After 20 years of knowing you, it's great to see that you're still thriving, congratulations on your Oscar nomination".
Hayek, who costarred alongside Banderas in at least six films, shared a sweet message on social media alongside a vintage, black-and-white photo of the pair from their work in 1995's Desperado.
READ ALSO: Canada yet to decide if it will bear security costs for royal couple
Banderas also took on social media to express his happiness in portraying Spanish films as well as English-language cinema at the Oscars awards.
He wrote on social media, "Really pleased with the nominations." while taking a slide show of images showing him and Almodovar.
"This is very important to me, to Spanish cinema and to all Spanish language movie theaters, thank you so much for your kind thoughts," he added.
READ ALSO: Japanese billionaire seeks girlfriend for trip around moon
While earlier, Antonio Banderas has been nominated for his role in "Pain and Glory," a 2019 Spanish drama film directed and written by Pedro Almodóvar.
Pain and Glory was also nominated by the Academy for best international feature film.