Renowned actors Samina Ahmed, Manzar Sehbai tie the knot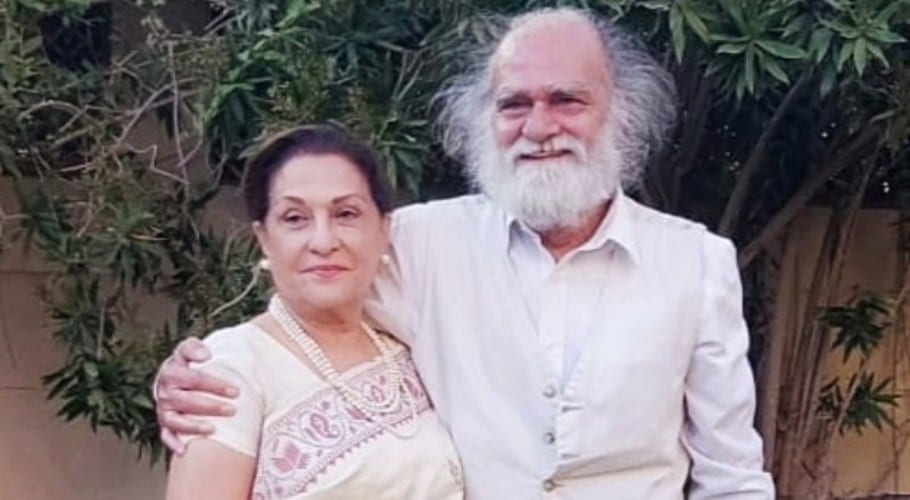 LAHORE: Renowned Pakistan's veteran actors, Samina Ahmed and Manzar Sehbai tied the knot, last week.
According to the latest reports, the two legendary stars of Pakistan's entertainment industry tied the knot on April 4, 2020, in a private ceremony that took place in Lahore.
Samina Ahmed while talking to a private magazine said, "No one else was there. It was just my family and Manzar's family."
The legendary couple was beaming with joy on their big day as the viral picture showed Samina Ahmed embodying grace and elegance in a white saree paired with a pearl necklace.
On the other hand, Manzar Sehbai looked dapper with a priceless smile as he hugged his new wife, wearing a white shirt with a matching vest.
Amid the current coronavirus lockdown, the wedding unquestionably appeared to be a secret and intimate affair with neither of the actors or fellow industry insiders announcing it publicly. 
Prior to this, Samina Ahmed had been married to filmmaker Fareed Ahmad who passed away in 1993. 
Samina Ahmed has been a part of the television industry for 50 years now and Manzar Sehbai has been a part of many dramas too.