Pakistan expresses concerns over lack of medical facilities in IoK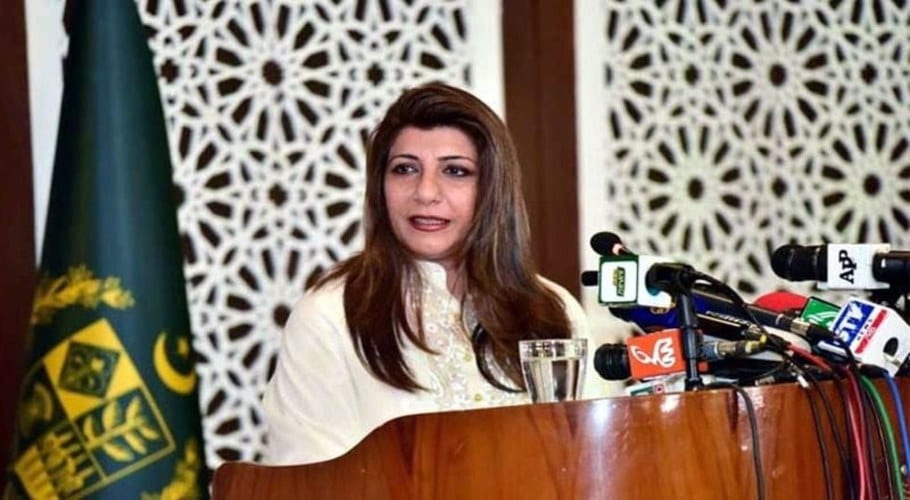 ISLAMABAD: Pakistan has expressed deep concerns over the lack of medical supplies and assistance in Indian occupied Kashmir (IoK) to deal with coronavirus situation.
Addressing a weekly briefing, FO Spokesperson Aisha Farooqui pointed out that almost 170 coronavirus infections and five fatalities have been reported in the valley.
The FO spokesperson said that the voices from within India and around the globe continue to condemn the inhuman oppression of people in IoK.
She further said, "Six international organizations demanded the release of all political leaders and people arrested in the valley and also highlighted that measures to combat coronavirus must respect human rights of every individual."
Aisha Farooqui also condemns the latest Indian action to change the demographic structure of IoK and said, "The new domicile is another illegal step by India to settle non-Kashmiris in the occupied valley by changing domicile laws.
The FO spokesperson also rejected reports circulating on Indian media seeking to link Pakistan with the terrorist attack on a Gurdwara in Afghanistan's capital Kabul.
In this regard, she said, "Pakistan has suffered the most and has fought resolutely against the scourge of terrorism including state-sponsored terrorism emanating from across the border."
Commenting on bringing back Pakistanis from virus-hit countries, she said that a comprehensive plan for repatriation of our nationals in different countries has been made.
She briefed that under the plan following have returned through special flights operated by PIA:
1- 101 from UAE
2- 40 from Doha
3- 170 from Bangkok
4- 194 from Istanbul
5- 128 from Tashkent
6- 3 from Tajikistan
7- 136 from Baghdad
Aisha Farooqui also informed that the plans for the repatriation of our nationals from other destinations are also under active consideration.