Pakistan likely to skip FATF's blacklist today: sources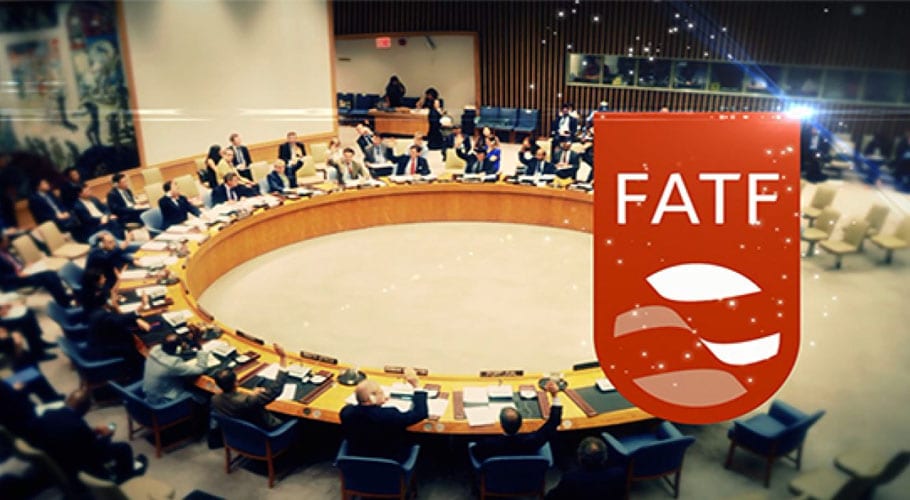 PARIS: The Financial Action Task Force (FATF) will decide today on whether to place Pakistan on the blacklist or not.
The decision is likely to be taken by the authorities today after determining how much Pakistan has acted on the recommendations made by the FATF.
According to the British Broadcasting (BBC), the name of Pakistan is likely to be retained in the grey list, after which the FATF will be closely monitored by Pakistan until February 2020.
The 20 members delegation led by the Economic Affairs Minister Hammad Azhar last week presented FATF a compliance report of Pakistan on a previously agreed action plan.
According to reports attained by the Indian media, Islamabad had secured the three votes required to keep a country off the FATF blacklist. Reports earlier had indicated that China, Turkey, and Malaysia would back Pakistan at FATF.
The Paris-based FATF is an inter-governmental body that combats money laundering, terrorist financing and threats to the international financial system.
Last year in June, FATF placed Pakistan on a grey-list. The list includes countries that have failed to do their best to prevent money laundering and funding for terrorism.
According to the BBC, the FATF demanded from Paksaitn to take effective measures to prevent money laundering and take action against people and organizations financing terrorism.
It also demanded to identify and take action against illegally transferring wealth and assets from Paksaitn.
According to reports, Pakistan had already achieved most of the FATF measures, such as banning terrorist organisations. In addition, it had also taken steps to seize the properties of proscribed outfits and stopped them from doing business.