Global response needed to defeat COVID-19: PM Imran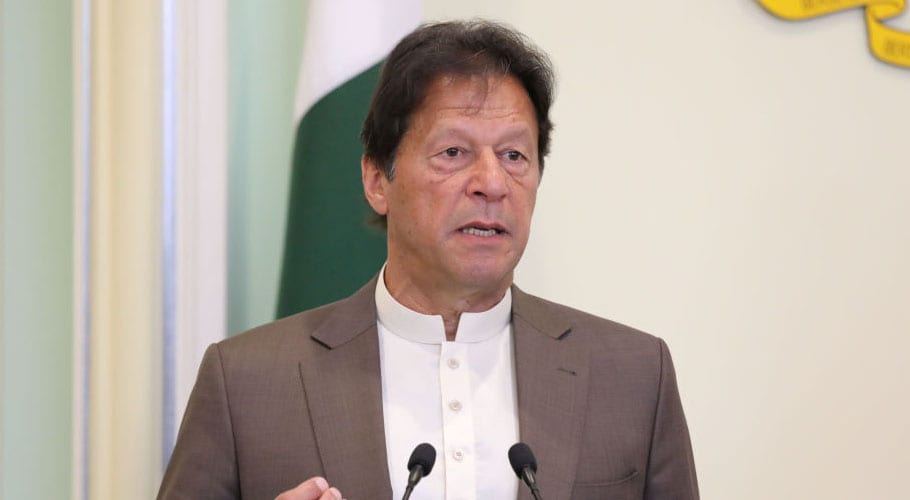 ISLAMABAD: Prime Minister Imran Khan has said that a global response was needed to beat the novel COVID-19 as nations across the world struggle to cope with the COVID-19 pandemic that has caused a severe financial crunch.
PM Imran, addressing an online session of the World Economic Forum (WEF), said: "The upcoming year isn't just a challenge for Pakistan. It's a challenge for the whole world. When this plague hit the world, every country looked inside and became insular," PM said.
"But ultimately we are all connected and therefore our response has to be global," the prime minister reasoned.
PM Khan said that several countries in the developing world do not possess the fiscal space to deal with the economic fallout from the COVID-19 epidemic.
He said "G20 countries are working on a debt relief initiative but we need more details," as he reiterated his call for debt relief for developing countries.
The prime minister further said that countries like "ours need fiscal space to divert resources to healthcare and the environment," adding that healthcare systems all over the world are in "direct line of fire of this pandemic".
He added that he has spoken to the leaders of different countries, including Nigeria, Ethiopia and Egypt and they had informed him that they were facing similar economic issues, such as drops in exports and revenue.
PM Khan said that the developed world has experienced the COVID-19 epidemic differently than countries in the Indian subcontinent.
The prime minister said, "Firstly, the speed with which this virus spread in Europe and the US, it simply did not spread here," he added.
Prime Minister Imran told the WEF that millions in Pakistan would have starved if the government had not lifted the lockdown meant to limit the spread of the COVID-19.
He said "25 million workers were facing stark poverty, and unless these people work, they will starve. So what we did was, and I'm proud of my government for this, that we started a cash disbursement program," the PM said, as he briefed WEF on some of the steps the country took to deal with the COVID-19.
He also briefed the forum about the country's Corona Relief Tiger Force and the National Command and Operations Centre (NCOC).
Terming the work of NCOC a "robust mechanism" for decision-making, the PM Khan told the WEF that the country's NCOC meets daily and analyses data and trends of the spread of the COVID-19 in Pakistan.
He said Pakistan is also the 18th most-affected country from the deadly COVID-19 across the globe as the number of COVID-19 cases surged past 45,000 in the country.