Criminals working as security guards in Rawalpindi, Islamabad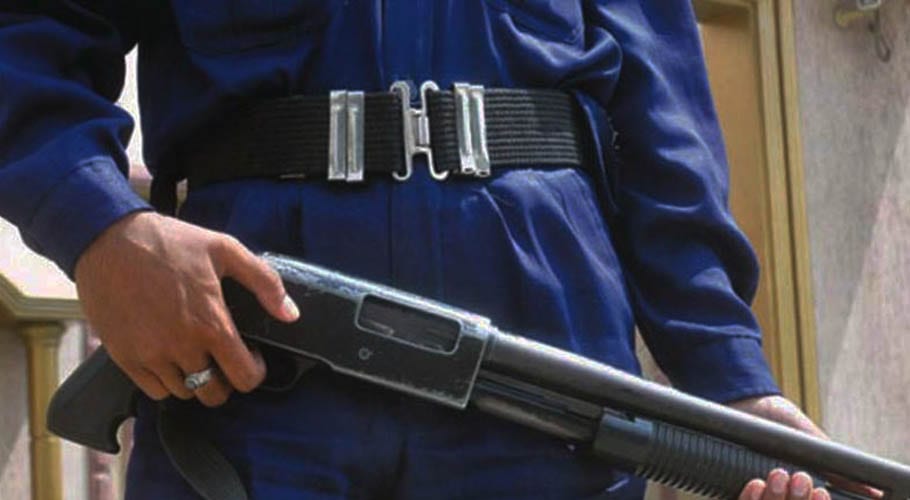 ISLAMABAD: Security companies are hiring absconders and fugitives as security guards who are performing their duties across Islamabad and Rawalpindi.
It has been revealed that security firms are hiring security guards without the necessary background checks or verifying their criminal records. There are more than 20 security firms operating in the twin cities providing their services to offices, residences, housing societies, plazas, markets and bazaars.
Well-informed sources said security firms purposely do not verify prospective candidates for security guards during the recruitment process. Many of these security guards are wanted in different cases in various cities and different provinces by police. These security guards abscond to other cities after being involved in different criminal cases and find employment as security guards and receive a salary of Rs10-14,000.
These companies have set up illegal practices and formed separate companies for the hiring of these security guards. The company issues an authority letter to its representative (clients) along with weapons, payment of Rs4-5,000 and a separate company is set up.
These security guards are the employees of the client firms and not the security company and perform their duties. Many of the security companies operating in Islamabad have been blacklist by the Ministry of Interior but continue to operate illegally.
Sources informed that police station issue criminal certificates illegally without verification. As a result, highly wanted ad dangerous criminals are serving as security guards.