Political differences aside, Aseefa is pretty cool: Ali Tareen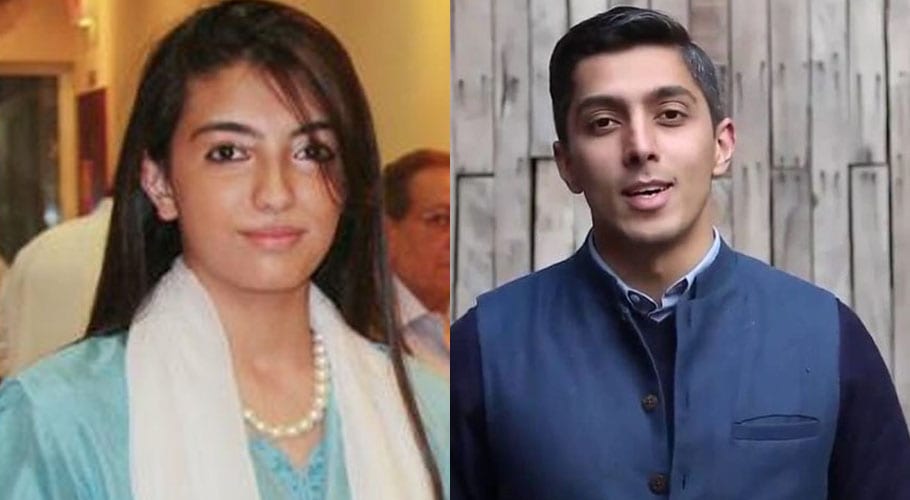 Ali Tareen, son of Jahangir Tareen has praised Aseefa Bhutto Zardari and termed her 'pretty cool'. 
Aseefa Bhutto Zardari has been the talk of social media after she delivered her first major political address at the Pakistan Democratic Movement (PDM) that was held on the 30th November rally in Multan. She addressed the PDM meeting at a time when her brother Bilawal Bhutto Zardari is in quarantine due to coronavirus.
Read more: Bakhtawar Bhutto Zardari shares short video of her engagement
Ali Tareen took to Twitter and expressed he was impressed by Aseefa Bhutto's domineering entry. He praised Asifa Bhutto and said, "political differences aside, Aseefa is pretty cool."
Political differences aside, Aseefa is pretty cool.

— Ali Khan Tareen (@aliktareen) November 30, 2020
The fifth power show of the PDM was held on Monday at Multan's Ghanta Ghar Chowk after days of conflict between the city administration and opposition workers over holding a public event at a time when the incidence of coronavirus is rising.
Aseefa said that the public has given its verdict and the "selected will have to go now". She further said, "I have come among you today at a time when my brother, your brother, Chairman Bilawal Bhutto-Zardari is suffering from coronavirus. I hope that just like you supported the mother of democracy and the daughter of the east, you will support Chairman Bilawal Bhutto-Zardari on PDM's platform."
"And I promise that I will support Chairman Bilawal and you at every step," she said by adding, that if the government arrested their brothers, PPP's women will step out to struggle and save the country.