Coronavirus death toll in Pakistan crosses 5,800 mark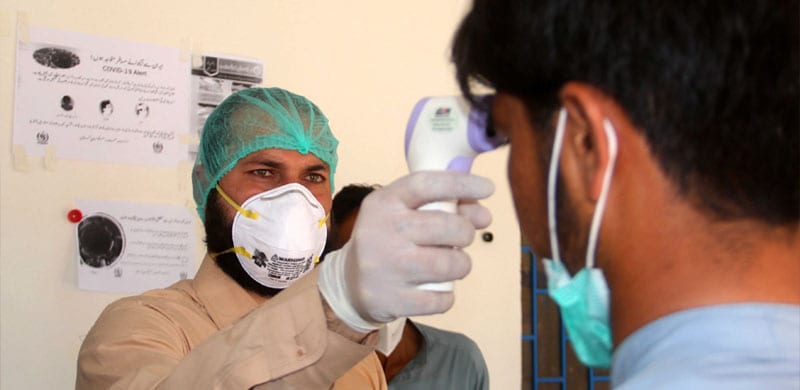 KARACHI: The coronavirus cases in Pakistan are now above 275,000, while the number of casualties has passed 5,800.
The number of confirmed coronavirus cases has surged to 275,225 in the country, while the death toll stands at 5,865. As per the National Command and Control Center (NCOC), more than 936 cases of coronavirus were reported while 23 people succumbed to the disease in the last 24 hours.
As many as 242,436 patients have recovered from the disease, while the country is still witnessing a consistent rise in the COVID-19 cases.
The total number of infections in Punjab stands at 92,279, Sindh 118,824, 33,510 in Khyber Pakhtunkhwa, 11,624 in Balochistan, 14,938 in Islamabad, 2,040 in Azad Jammu and Kashmir and 2,010 in Gilgit Baltistan. 
Out of a total of 5,763 deaths, Khyber Pakhtunkhwa has reported 1,178 deaths, Sindh 2,151, Punjab 2,116, Balochistan 136, Gilgit-Baltistan 48, Azad Kashmir 49, and Islamabad Capital Territory has reported 164 deaths.
Read more: Pakistan reports lowest daily coronavirus cases in 80 days
A gradual fall in coronavirus cases across the country could be reversed in the near future if people do not follow health precautions during, and ahead of Eid al-Adha, the Muslim Festival of Sacrifice, the country's top health official warned.
Pakistan will start celebrating Eid al-Adha on 1st August, whereas Ashura, the 10th day of Muharram, the first month of the Islamic calendar, is likely to begin on 20th August.