Pakistan reports lowest daily coronavirus cases in 80 days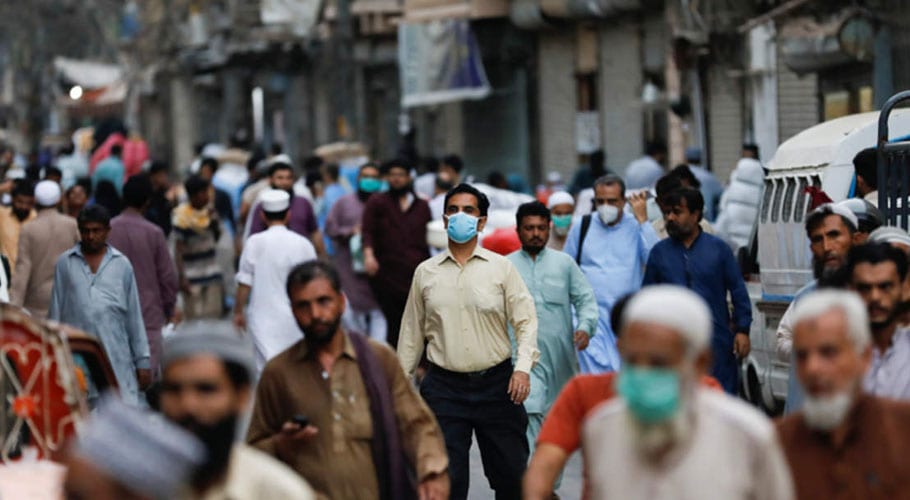 KARACHI: Pakistan has confirmed the lowest coronavirus cases in the past 24 hours, taking the national tally of cases to 266,092 and fatalities to 5,639.
This is the lowest daily toll since 2nd May or the past eighty days as the country reports a drop in infections to tests ratio for last 24hrs.
Total numbers of tests yesterday stood at 17,783 with a test to positive case ratio of just 5.70%. A lower test to case ratio (ideally around 2-4%) means a sufficient number of people are being tested. The recovery rate has increased to 78.18% recover while 52,427 still struggling with the disease.
Moreover, around 46 deaths in a single day were reported in a single day. At least 17,783 tests were conducted in the last 24 hours, which led to the emergence of 1,013 new infections.
Thus far, 208,030 patients have recuperated from the disease while 52,447 are undergoing treatment, of whom 261 are struggling for their lives on vents at various hospitals across the country.
The total number of infections in Punjab stands at 90,444, Sindh 113,553, 32,243 in Khyber Pakhtunkhwa, 11,441 in Balochistan, 14,625 in Islamabad, 1,922 in Azad Jammu and Kashmir and 1,868 in Gilgit Baltistan. 
Out of a total of 5,639 deaths, Khyber Pakhtunkhwa has reported 1,147 deaths, Sindh 2,019, Punjab 2,090, Balochistan 133, Gilgit-Baltistan 43, Azad Kashmir 47, and Islamabad Capital Territory has reported 160 deaths.
Read more: Global coronavirus cases rise by one million in five days: WHO
Pakistan's daily coronavirus tally continued to fall, as the country recorded few new cases over the past 24 hours, the lowest single-day sum since May.
However, health experts cautioned that a sharp fall in the number of COVID-19 cases could be the result of fewer tests. Neighboring India, hardest hit by the virus in the region, is currently doing 15 times more tests daily than Pakistan.