Narowal sports city case against Ahsan Iqbal adjourned until Nov 30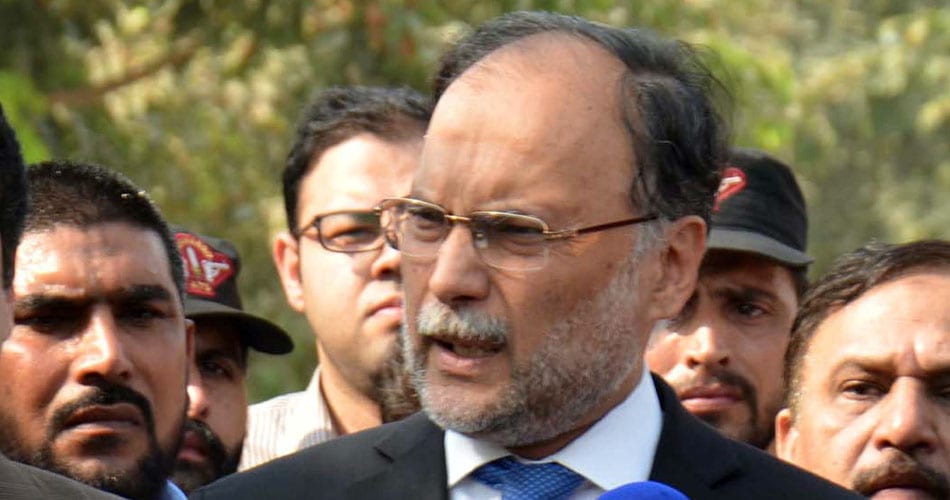 ISLAMABAD: Pakistan Muslim League-Nawaz (PML-N) leader Ahsan Iqbal has said that the Narowal Sports City case filed against him is baseless.
An accountability court in Islamabad heard the Narowal Sports City Complex reference. The court summoned all the accused in the reference and adjourned the hearing of the case till on 30th November.
NAB files corruption reference against Ahsan Iqbal in the accountability court. The bureau said that Ahsan Iqbal misused his powers in the Narowal Sports City project and spent federal government funds on the provincial project.
Speaking to the media after the hearing of the case, Ahsan Iqbal said that the government was taking revenge against the opposition. The Narowal Sports Complex was a youth-friendly initiative that took neither bribes nor commissions, he maintained.
"I was falsely accused," he said. The world is moving forward and the government is engaged in retaliatory action justifying the sports complex. Ahsan Iqbal said that the project they have their hands on dries up like Akash Bell.
Read more: NAB wraps investigation against Ahsan Iqbal in sports city case
"We are accused of building a sports city, but who will respond to the destruction of the project," he said. 10 percent of the project work was left which was ruined today.
Ahsan Iqbal said that in fact action should be taken against those who harmed Sports City case. "The project on which the shadow of NAB falls is ruined. I demand that my trial be held live," he stated.
He said that our role was being undermined on baseless allegations while the constitution said that the federation could invest money in any project.