Afghan Taliban delegation welcomed at Foreign Office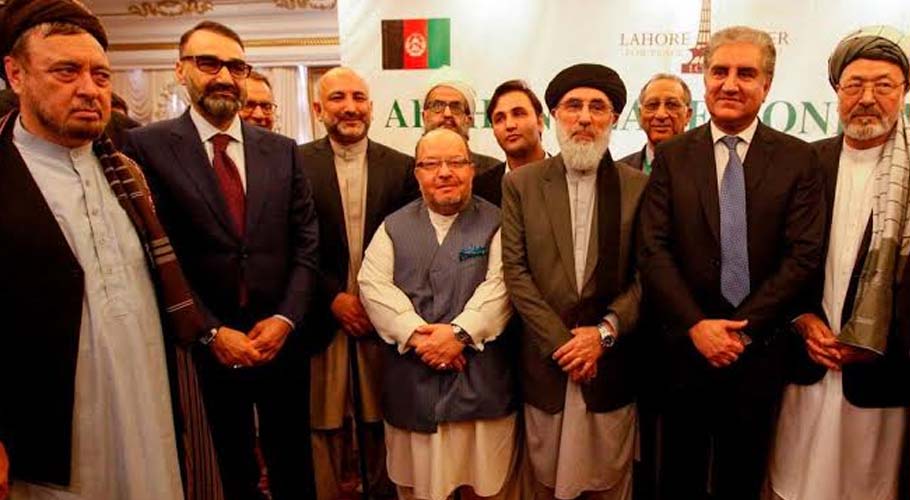 ISLAMABAD: Foreign Minister Shah Mahmood Qureshi on Thursday welcomed the Afghan Taliban delegation on their arrival to the Foreign Office.
Foreign Minister Shah Mahmood Qureshi and senior officials welcomed the 12-member Afghan Taliban delegation headed by Mullah Abdul Ghani Baradar as they arrived at the Foreign Office in Islamabad.
Representatives from the Afghan Taliban and Pakistan held a meeting in order to revive the failed peace negotiations with the US. Special Representative for Afghanistan Reconciliation Zalmay Khalilzad is in the country too.
The foreign minister said that India and Pakistan had to pay the price for the instability in Afghanistan.
The foreign minister said, "Pakistan knows that war can never be the solution for anything. Dialogue is the only way forward if we want peace in Afghanistan."
Earlier on Wednesday, the

Afghan Taliban delegation

arrived in Pakistan after efforts by the militants and the United States to reach a deal allowing for the withdrawal of US forces from Afghanistan broke down last month.
Earlier in September, the US and Taliban were close to a deal when President Donald Trump suddenly called off a meeting with representatives of the insurgent group and Afghan President Ashraf Ghani at Camp David.
Trump ended the negotiating process that Khalilzad had been running for a year over a Taliban attack in Kabul that left 12 people, including a US soldier, dead.