Nawaz Sharif expected to meet family members in jail today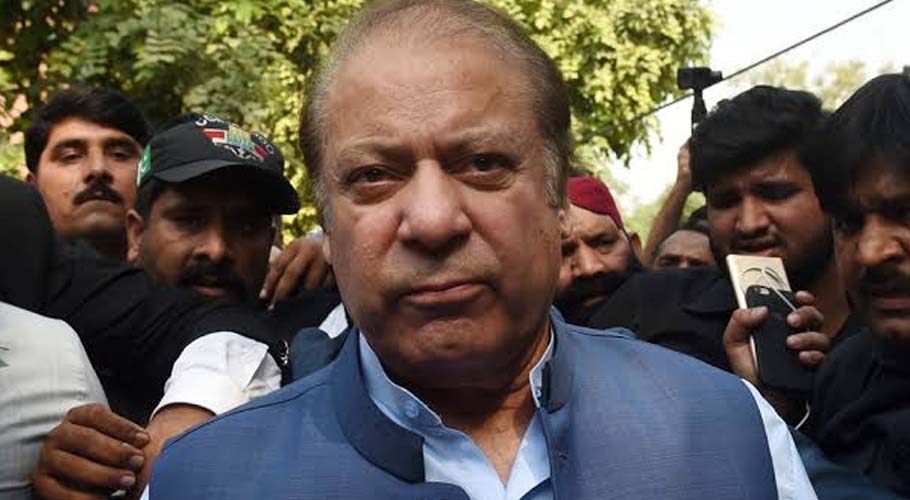 LAHORE: Former prime minister Nawaz Sharif is expected to meet family members at the Kot Lakhpat jail on Thursday.
According to details, Leader of the Opposition in the National Assembly Shehbaz Sharif, and his mother Begum Shamim Akhtar will meet the imprisoned Nawaz Sharif as well as his daughter and Pakistan Muslim League-Nawaz (PML-N) Vice President Maryam Nawaz.
The personal physician of Nawaz Sharif, Dr. Adnan will also meet him. PML-N workers have started gathering outside the jail to express solidarity with their supreme leader.
On 8th May, Nawaz Sharif returned to Kot Lakhpat prison, following the expiry of his six-week bail in the Al-Azizia Steel Mills corruption reference. His daughter Maryam and nephew Hamza Shehbaz, along with Mohammad Zubair, Talal Chaudhry, and other party leaders, had accompanied the former prime minister to jail.
Last year, Nawaz Sharif was sentenced to seven years in jail in the Al-Azizia Steel Mills the accountability court seized corruption reference and his Hill Metal Establishment properties. The court also imposed a fine of Rs1.5 billion and $25 million on Nawaz, a total of Rs5 billion.