Body of girl stoned to death in Dadu to be exhumed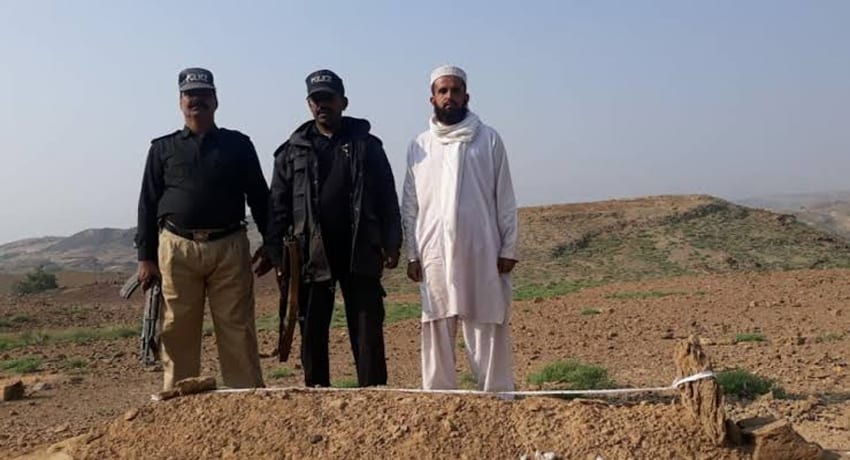 KARACHI: The government on Tuesday informed the Sindh Assembly that the body of a 10-year-old girl, who was reportedly stoned to death on the order of a jirga in Khirthar region, would be exhumed on Wednesday (today) to find out the exact cause of her death.
A notification from the director-general of the Sindh Health Services, Dr Masood Ahmed Solangi, the medical board has been ordered to release its findings in a report three days from the exhumation and the subsequent post-mortem.
READ MORE: Police claim progress in Dua Mangi kidnapping case
The medical board comprises the medical superintendent of Hyderabad, two professors — including one of pathology — from Liaquat University of Medical & Health Sciences (LUMHS) in Jamshoro, and the Hyderabad police surgeon.
A day prior, local judicial magistrate Agha Imran Pathan had given a go-ahead to exhume the body after the senior superintendent of police (SSP) for Dadu, Farrukh Raza, had submitted a request for the same a day prior.
The same day, police included the deceased girl's mother into their investigation. On the other hand, the girl's father.
READ ALSO: Gang rape in India leads to new wave of protests
who was arrested alongside two others — refuted the honour-killing claim, saying his daughter was killed in an accident when a mountain rock fell on her.
The three arrestees — including the nine-year-old's father, Ali Bakhsh, Moulvi Mumtaz Laghari, and a facilitator of her funeral and burial — were remanded into police custody on Sunday after they were presented to the district session judge.
Apart from them, two others have been named in the first information report (FIR) filed over the case.
A police spokesperson, Abdul Razzaq Qambrani, had said Sunday raids were being carried out to search for and detain the remaining two accused and explained that the nine-year-old's family was a group of nomads who moved from one place to another for trade between Sindh and Balochistan.
READ MORE: 21 outlaws held, narcotics and weapons recovered in Islamabad
The girl was allegedly stoned to death on the order of a jirga in Shahi Makan in Khirthar region, Dadu district, about a fortnight ago, according to media reports.
However, Sardar Mir Bibrag Khan Rind, who is the younger son of tribal chief Sardar Yar Mohammad Khan, lately insisted that the girl had died in a landslide incident.
Minister Ghani said the Sindh government and the police in the region could only know about the alleged incident after activists on social media reported it.