Video surfaces exposing horse trading during 2018 Senate elections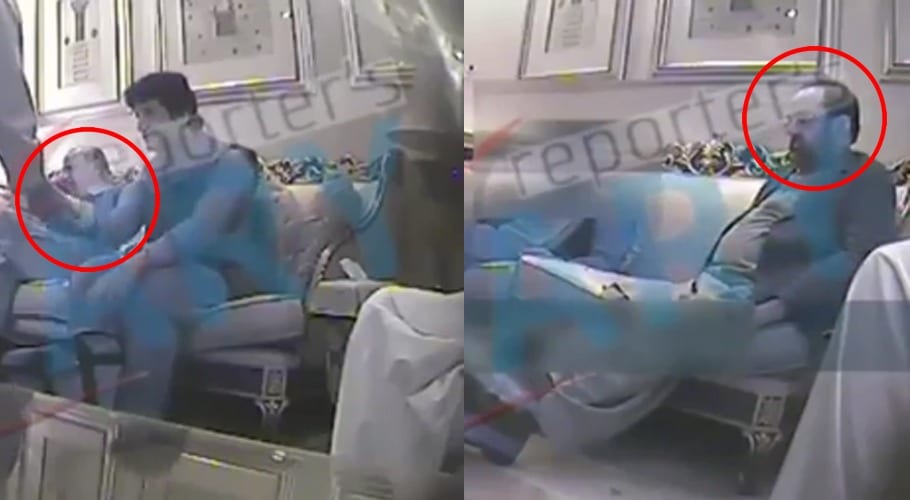 ISLAMABAD: A video has surfaced exposing the horse trading which took place during Senate elections in 2018 by lawmakers who can be seen counting bundles of currencies and stashing them inside the bag.
In 2018, the PTI initiated disciplinary proceedings and expelled 20 lawmakers in the Khyber Pakhtunkhwa Assembly who were found involved in horse trading during an in-house investigation.
The video obtained by a private TV channel shows how the loyalties of these lawmakers belonging to the PTI were changed during Senate elections in 2018. The damning video shows lawmakers counting banknotes and putting them inside a bag. The vote-trading was reportedly carried out from February 20 to March 2, 2018 ahead of the Senate elections. 
The government is making efforts to hold the upcoming Senate elections through open ballot to discourage vote buy and selling but is facing a stiff challenge from opposition parties. 
Prime Minister Imran Khan said he is determined to hold Senate elections through open ballot to eliminate the menace of vote trading. The government had passed a presidential ordinance to pave way for holding polls through open vote besides moving to the Supreme Court seeking guidance.
The prime minister said that he was fully aware of the prevalence horse trading in Senate polls since the last three decades. He said that 20 members of the provincial assembly (MPAs) were ousted from PTI in 2018 over their involvement in vote trading.
PM Imran Khan revealed that MPAs had traded their vote for Rs50 million each during the polls in 2018. He said the process has started once again this year as the elections near and he was also aware of those behind it.
It has been reported that each MPA received around Rs50 million from the political opponents to violate the party discipline and to cast their vote in favour of rival candidates in the 2018 Senate elections.
The party's investigations in 2018 revealed that MPAs elected on general seats and two women MPAs on reserved seats sold their loyalties for illegal financial gains. These include veteran party activists Naseem Hayat, Nargis Ali, Nagina Khan, Dina Naz, Bibi Fouzia, Khatoon Bibi and Meraj Hamayun Khan.
The elected MPAs who sold their votes were Sardar Muhammad Idrees, Ubaidullah Mayar, Muhammad Zahid Durrani, Abdul Haq Khan, Qurban Ali Khan, Amjad Khan Afridi, Arif Yousaf, Javed Nasim, Yaseen Khan Khalil, Faisal Zaman, Babar Khan, and Samiullah Alizai.
Another lawmaker who allegedly sold his vote was Wajih-uz-Zaman, who was elected as an MPA on the ticket of ruling Pakistan Muslim League-Nawaz (PML-N) from Mansehra and joined the PTI later.