Usaid Zahid Siddiqui: The voice that takes listeners on a beautiful spiritual journey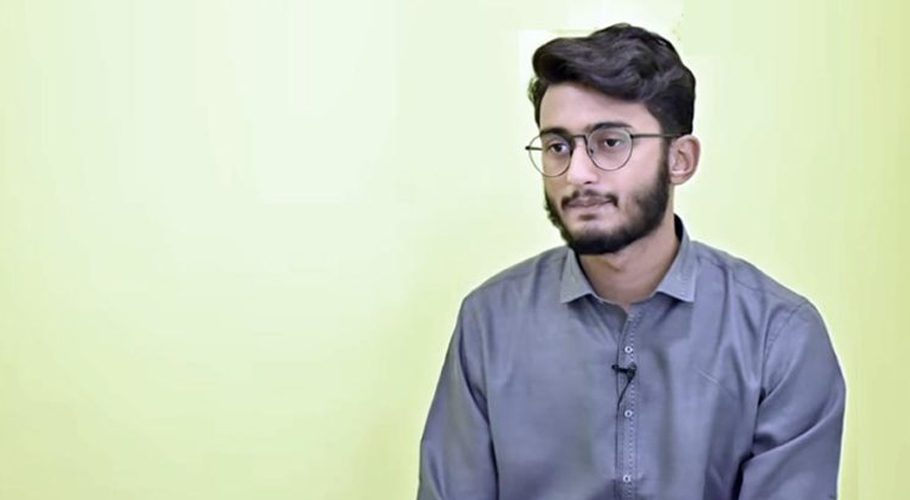 KARACHI: The magnificent soul-touching voice of Naat Khawan, Usaid Zahid Siddiqui takes listeners on a beautiful spiritual journey.
Usaid Zahid who made his name with the music band "Khod Gharz", enchanted the listeners by reciting Naat Rasool Maqbool (PBUH). No wonder, in this digital era, other than the television and radio one needs to be active on all social media platforms to be recognized.
Admirers of Usaid Zahid are not just following him on a single social media platform rather they keep on affectionately acknowledging his soulful Naats and religious contributions on all the platforms.
Moreover, his presence and active engagement on multiple social media platforms such as Facebook, YouTube, etc encourage people especially youngsters to listen to more devotional and religious content.
Talking to MM News, Usaid Zahid said that he is a Hafiz Quran (memorizer of the Holy Qur'an) and has been enjoying the privilege of teaching Taraweeh for the last 5 years.
Usaid got his primary education from Usman public school and recently passed his FSC exam and plans to go to university. The 19-year-old Usaid said that he got a very good response on social media for reciting Naats. He said that love for the Holy Prophet (PBUH) is part of his faith.
The Naat Khawan said that he recited a Naat in the company of his friends, the video of which was made by his friend, they edited the video and shared it with his social media account and got a very good response.
Usaid said that his Naats were very popular not only in Pakistan but also in London, the USA and other countries outside Pakistan. He said that his Naats were shared by many famous personalities besides Fahad Mustafa which has encouraged them.
In a short span of time, he has been able to captivate a huge audience and the popularity of his heart-warming voice is increasing rapidly.
Usaid said, "As the believers of Islam and ''Ummah'' of Holy Prophet(PBUH)  we should pleasantly embrace our souls by listening to Naats on regular basis, this will not only rejuvenate our devotion towards the religion but will also soothe and our mind as well."