SBP decides not to change interest rate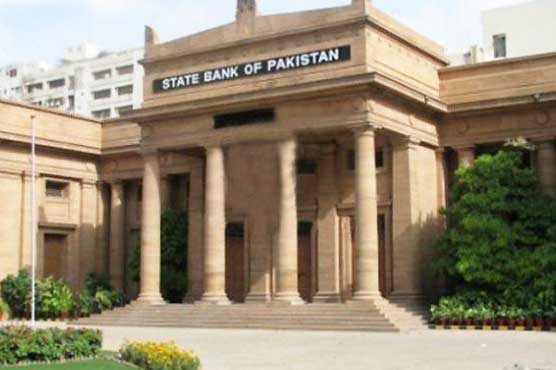 KARACHI: State Bank of Pakistan on Monday has announced its monetary policy. The Central bank has decided to maintain the current interest rate at 13.25 percent.
The already skyrocketed interest rate remains the same, the State Bank of Pakistan on Monday announced that they will not change the interest rate. The Central bank remained adamant in keeping the interest rate at 13.25 percent.
Many sectors, analysts and economists have earlier criticized State Bank of Pakistan's monetary policy by keeping the interest rate at an eight-year high of 13.25 percent.
The inflation rate was recorded at 10.5 percent compared to the expectation of 11 percent. The drop only came after when Pakistan Bureau of Statistics changed the base year from 2007-08 to 2015-16. The reason for the change was stated: "to better incorporate the changing patterns of consumption of Pakistan's population."
Elixir Securities' Director Investment Banking Hamad Aslam said that the ongoing economic slowdown requires aggressive leniency on the monetary front, "we believe the central bank will have no choice but to closely follow IMF's (International Monetary Fund) recipe."
Market Expectations
Managing Director of Next Capital, Muzammil Aslam said that economic slowdown and decreasing current account deficit would force the Monetary Policy Committee to keep the interest rate unchanged at 13.25% for the next upcoming months.
JS Global Head of Research Hussain Haider said, "we believe that monetary easing is imminent. The question that remains is its timing."
"In our view, given the conditions on the fiscal side, the State Bank may opt to maintain the status quo, at least in the current calendar year, given the absence of a clear policy to finance the fiscal deficit," he said.
However, Arif Habib Limited expected a 25-basis-point cut in the interest rate. Hence, expecting the interest rate to decrease to 13%. "Primary reason for this (expected) decline in the policy rate, in our view, is the decline in FY20 expected inflation from 10.7% to 9.6% due to the rebasing of CPI from 2007-08 to 2015-16," it said.