Russian humanoid robot 'Fedor' will travel to space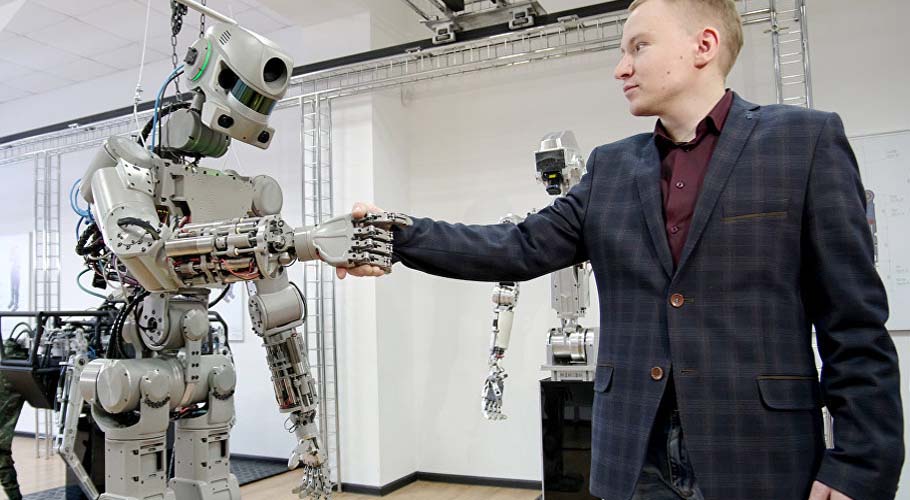 MOSCOW (AFP): Russia on Thursday launched an unmanned rocket carrying a life-size humanoi

d

robot that will spend ten days learning to

figure out how to assist astronauts on the International Space Station.
The robot named Fedor is the first-ever droid sent up by Russia. 
It is set to dock with the space station on Saturday and stay till 7th September.
The robot will travel in a Soyuz ship which is normally made for such trips, however, on Thursday, it was declared that no humans would travel in order to test a new emergency rescue system in the ship.
Fedor was strapped into a specially adapted pilot's seat i
nstead of cosmonauts
, with a small Russian flag in his hand.
The robot was heard saying, "Let's go. Let's go," during the launch, apparently repeating the famous phrase by the first man in space Yury Gagarin.
The silvery anthropomorphic robot stands 1.80 metres (5 foot 11 inches) tall and weighs 160 kilograms (353 pounds).
Fedor copies human movements, a key skill that allows it to remotely help astronauts or even people on Earth carry out tasks while they are strapped into an exoskeleton.
Onboard, the robot will perform tasks supervised by Russian cosmonaut Alexander Skvortsov, who joined the ISS last month and will wear an exoskeleton in a series of experiments scheduled for later September.
Fedor is not the first robot to go into space. In 2011, NASA sent up Robonaut 2, a humanoid robot developed with General Motors and a similar aim of working in high-risk environments. It was flown back to Earth in 2018 after experiencing technical problems.