Dollar drops by 27 paisas in interbank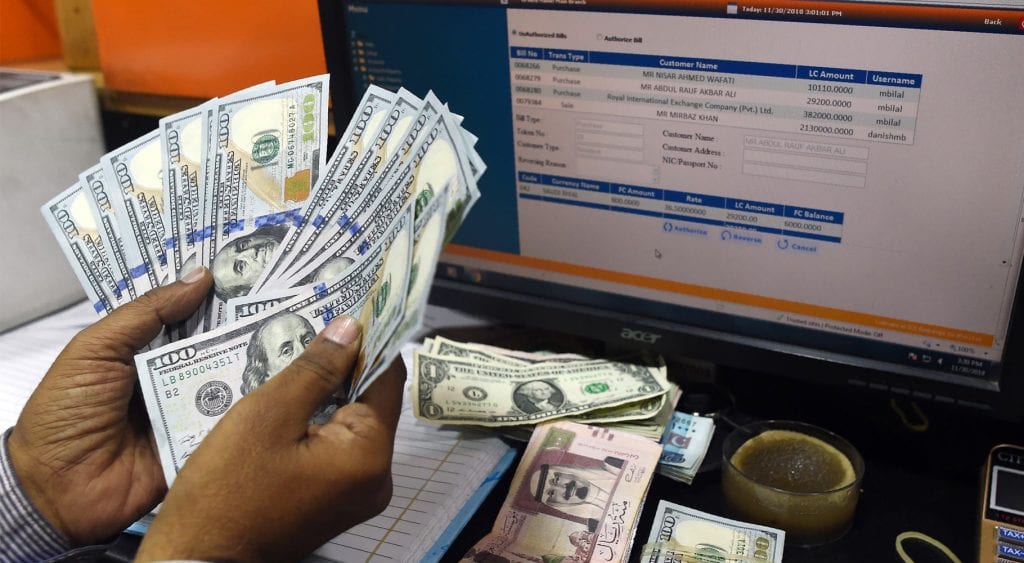 KARACHI: The Pakistani rupee on Thursday gained by 27 paisas against the US dollar in the interbank market.
According to forex dealers, the dollar in the interbank fell to $158.30 from 158.57. There was no change in the value of the dollar on Wednesday.
It is to be noted that in August 2018, when the PTI government came into power, the price of the US dollar was $122.
In  September, the US dollar was trading at $134 and  at $142 in November. At the end of last year, the dollar was worth Rs139 to 40 paisas.
In 2019, the dollar has continued to grow against the rupee. The dollar was trading at 133 rupees 93 paisas in January, 138 rupees 90 paisas in February and 139 rupees 10 paisas in March.
In April 2019, the dollar jumped to Rs141 by 50 paisas. In May, it reached Rs151. It reached the highest level in the currency's history in June 2019 when it climbed to Rs164.
In July 2019, the dollar stopped growing against the Pakistani rupees and after the fall, it was trading at Rs160 in the Interbank and Rs161 in the open market.