Rubina Shakeel uses trash to fund 5,000 students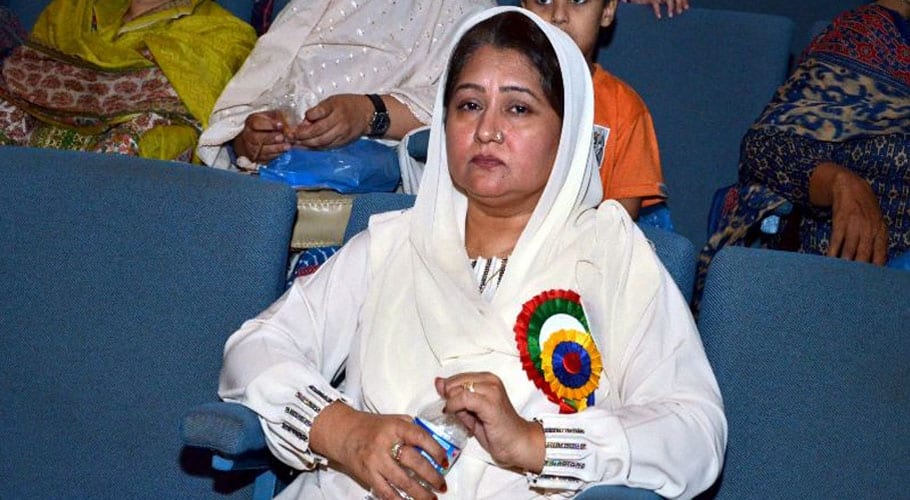 LAHORE: A woman named Rubina Shakeel has been utilising trash to fund the education of 5,000 children for the last 19 years.
based in Lahore, Rubina Shakeel runs an NGO which provides free education and health care facilities to children at her eight schools. The students mostly belong to poor families.
When Rubina created a makeshift classroom in her car porch to teach poor children from her neighborhood, she did not expect so many would show up. But within a few months, with over two dozen crammed into her porch, she knew she had to find a way to finance herself, and their education.
In an interview, Rubina said, "I started collecting the waste on my own. I sold my first cache of litter for Rs. 37 ($0.3). The amount was enough for the expense of one child for a month and in four months, I was able to meet the expenses of 37 children."
A population in Lahore is estimated over 11 million people and the high rate of rural-urban migration, has generated piles of garbage spilling into the city's streets, with 7,200 tons of waste generated every day and managed by a single organization, the Lahore Waste Management Company (LWMC) run by the city district government.
With a smile on her, Rubina said, "Waste is a curse for others but a blessing for us. The organisation collects up to 21 tonnes of water every month, which makes about Rs950,000 to 100,000".
She said that more than 7,000 houses have been registered with the organisation, each house has been given a list of things that they can put in their trash cans. The list includes plastic bottles, old clothes, cooking utensils among others.
Rubina added, "We send our vehicles to collect the trash, thousands of bags are brought to organisation's warehouse, where they are sorted. Sometimes we find items which can be used in schools, such as books, or good-quality clothes, or other items that can be recycled."
Rubina Shakeel not only provides free education to students, but she has also been providing food for the students inside each schools' own kitchen. She has also planned an orphanage for 200 students, which is currently under construction.