PTI rejects ECP's verdict in prohibited funding case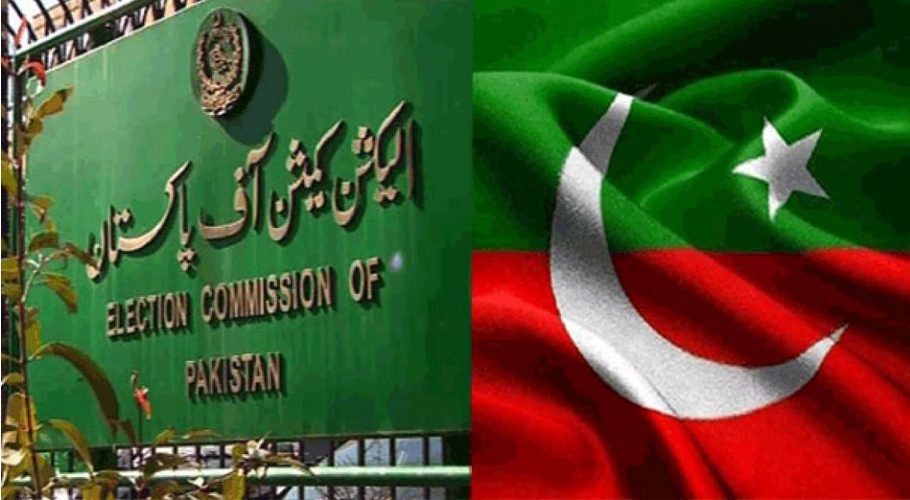 ISLAMABAD: Pakistan Tehreek-e-Insaf (PTI) top brass rejected the Election Commission of Pakistan (ECP) verdict over prohibited funding case and decided to uphold a peaceful protest call outside ECP.
Sources privy to the matter said that PTI chairman Imran Khan presided over the meeting after the announcement of verdict, which was attended by party leaders. During the meeting Imran said that verdict was biased, adding that they will not come under any pressure.
In this regard, the sources further said that the PTI leadership unanimously rejected the decision of the Election Commission and  put legal defects of the decision before the nation.
Read more: PTI has received prohibited funding, rules ECP
The Election Commission of Pakistan (ECP) on Tuesday announced the long-awaited verdict in the prohibited funding saga, declaring that PTI has received prohibited funding.
The electoral watchdog also ruled that the party received funds from business tycoon Arif Naqvi and from 34 foreign nationals. It went on to say that the party had taken ownership of eight accounts and kept 13 hidden.
A three-member bench headed by Chief Election Commissioner (CEC) Sikander Sultan Raja, comprising Nisar Ahmed Durrani and Shah Muhammad Jatoi announced the reserved verdict.
The ECP in its verdict said PTI received funding from 34 foreign nations and the details of 13 accounts were not disclosed.
The ECP also declared the statement on oath of former Prime Minister Imran Khan as 'wrong' and issued show cause notice to the Pakistan Tehreek-e-Insaf.