Policeman caught red-handed secretly filming woman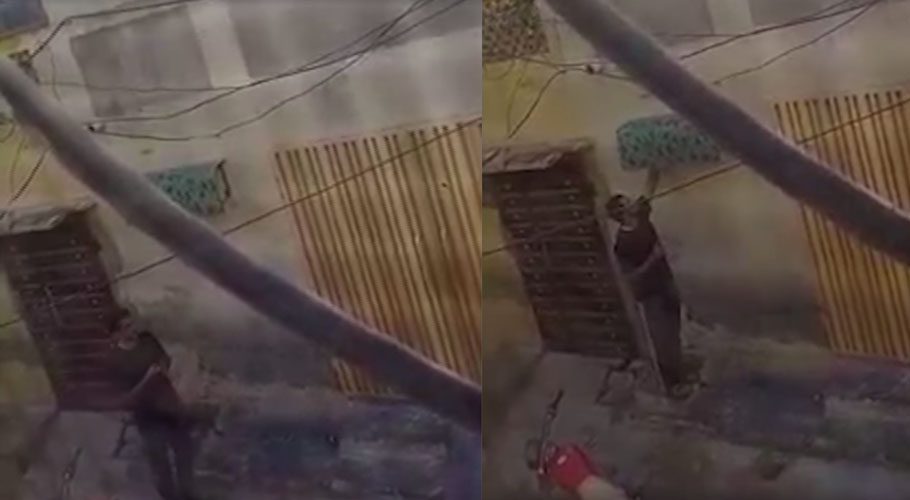 BHAWALNAGAR: A policeman was thrashed by the area residents after he was caught red-handed secretly filming a woman in a bathroom.
A resident filmed the police constable himself committing the depraved act of voyeurism. The cop can be seen sneaking through the vent to film the act while looking suspiciously. He was subsequently caught and allegedly thrashed by local residents for his behaviour.
Police reached the scene after the incident. The area told the cops to check his mobile phone if the video was there as evidence of his action. In another video, the policeman alleged he was severely beaten by the residents and his backbone had been fractured.
Superintendent Investigations (SP) Farooq Ahmad Anwar said that the policeman has been suspended. He said an FIR has been registered against him at the Fort Abbas Police Station and an inquiry has also been initiated against him.