PM to launch Ehsaas Undergraduate project today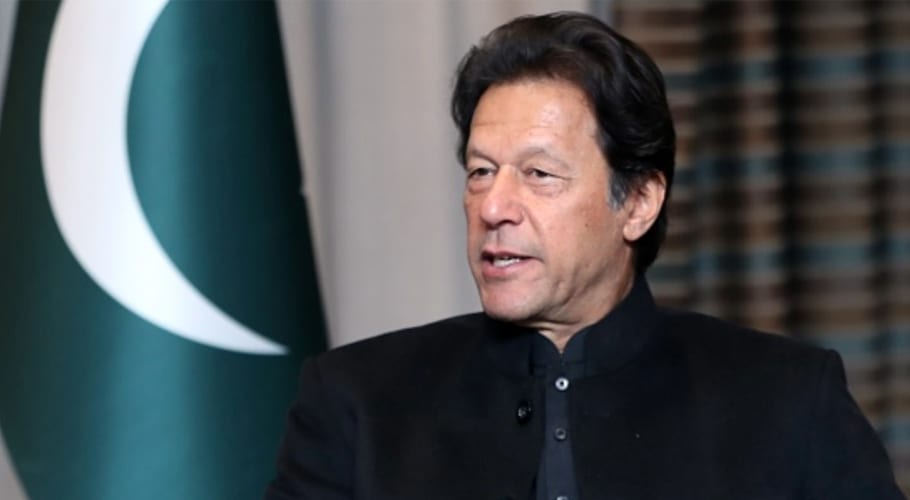 ISLAMABAD: Prime Minister Imran Khan will launch Ehsaas Undergraduate programme today on Monday.
In his recent tweet, the Premier maintained that country's grand and historic scholarship-based programme is going to be launched today.
PM Imran Khan said that this project will provide 200,000 scholarships to deserving students over the next four years.
The PM also revealed that 50% of the scholarships will be given to women. This step is taken to promote human capital development as a part of the programme.
آج میں ضرورت مند نوجوانوں کیلئے ملکی تاریخ کے سب سے بڑے انڈرگریجوایٹ سکالرشپ پروگرام کا آغاز کروں گا جس کے تحت سالانہ 50,000 کی شرح سے4 برس میں 2لاکھ طلبہ کو وظائف دیے جائیں گے۔ میرے احساس پروگرام کی چھتری تلے انسانی سرمائے کی ترقی کے پیش نظر ان وظائف کا 50% طالبات کیلئے مختص ہے۔

— Imran Khan (@ImranKhanPTI) November 4, 2019
Earlier, Special Assistant to Prime Minister, Dr. Firdous Ashiq Awan revealed that Premier Imran Khan is all set to launch "Ehsaas Under Graduate programme" in the coming week.
The programme will facilitate specifically underprivileged families. Under this one its kind project, around 50 thousand scholarships will be given to needy students for next four years.
This step has been taken to facilitate the education sector of the country, added sources.
Dr Firdous also added that the programme would be beneficial for at least 120 universities in the country, said sources.
The special assistant also revealed that 2% quota has been kept for minorities and students with special needs.
Children from families that are earning less than 45,000 rupees can apply for this scholarship programme, added sources.
Dr Firdous also mentioned that incumbent premier directed that the Evacuee Property Trust board land to be used for building educational institutes and hospitals.