PDMA issues flood alert issued as India releases huge water in River Ravi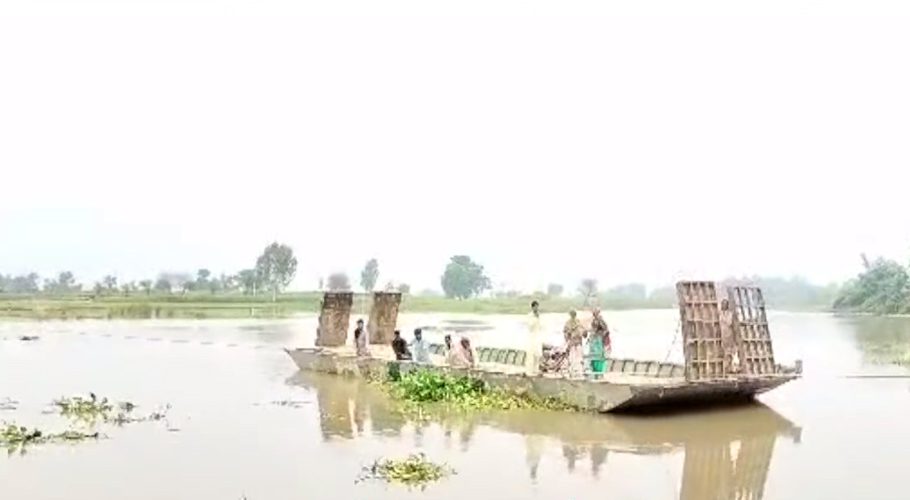 LAHORE: India has released a huge volume of water in River Ravi, continuing its long-standing irrigation projects, resulting in the inundation of several areas.
According to the details, India released 185,000 cu­secs of water in the Ravi River. PDMA has issued a flood alert directing the concerned institutions to remain alert. Currently, there is moderate flooding in the Chenab River.
More than 20 villages in Jhang were submerged due to flood water entering. out of 185000 cusecs of water about 65,000 cusecs of water was expected to ar­rive within the next 20 to 24 hours in Pakistan, while 70,000 cusecs of flood water has entered the border village of Shakargarh Jalala.
Read more: PDMA issues flood alert in Punjab after latest rainfall
Due to the flood relay, a low-level flood has been recorded in Nala Bayan. A continuous increase in the water level of the Sutlej River is also being noticed at Kasur. Flood water entered the crops in several areas. three villages have been cut off from the surrounding cities by land.
As per the instructions of the government, relief activities are going on in different areas. Relief camps were established. Many crops were destroyed due to water entering the fields due to the flood situation in Shakargarh.