Pakistan squad reaches Southampton for remaining Test matches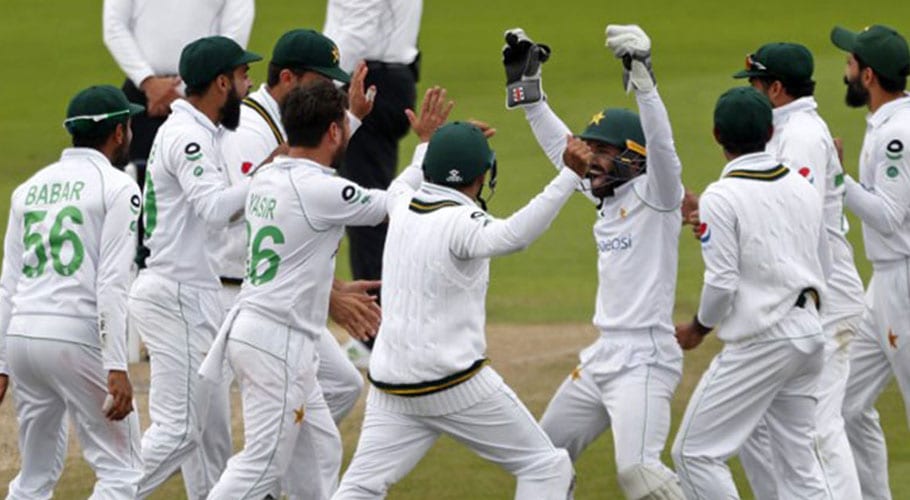 SOUTHAMPTON: Pakistan team has arrived in Southampton to play second and third Test matches against England.
As per details, after a gap of one day, the Pakistan team arrived in Southampton where they will play the second Test against the home side starting from 13th August. The team will resume training from tomorrow in Southampton.
On Saturday. England had defeated Pakistan by three wickets in the first Test match hosted by the Manchester. Pakistan set a target of 277 runs after scoring only 169 runs in second innings of the match due to poor batting performance.
Pakistan had reopened innings on the fourth day of the match with 137 runs off 8 wickets. England's Stuart Broad took three wickets while Ben Stokes and Chris Woakes grabbed two wickets each.
Yasir Shah remained prominent with 33 runs in second innings. The host team won the first match b attaining the target of 277 runs with the loss of 7 wickets.
Read more: England's James Anderson quashes retirement rumours
On the other hand, England star Ben Stokes will miss the concluding two Tests against Pakistan for family reasons, the England and Wales Cricket Board announced.
Stokes's father Ged was admitted to hospital in Johannesburg two days before Christmas last year with a serious illness while following his son's progress with the England cricket team during their tour of South Africa.