Karachi Press Club: Teachers' protest enters fourth day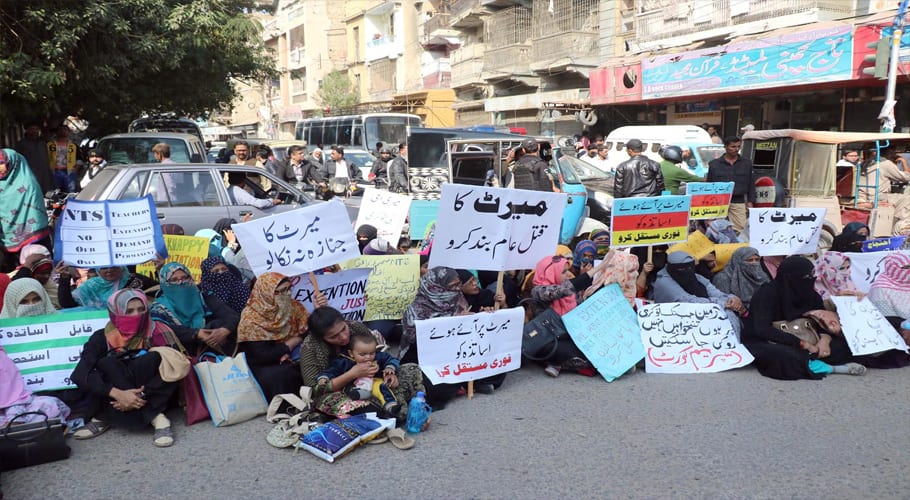 KARACHI:  The Teachers

continued to protest outside the Karachi Press Club for the fourth day on Thursday,

with demands pertaining to the regularisation.
Shouting slogans and holding banners and placards, the protesters expressed dismay over the government's indifference towards their plight.
READ MORE: Doctors protest over PIC 'attack' in Rawalpindi
They complained that they had gone on a hunger strike and rain, which began on Wednesday, had added to their difficulties, but the authorities seemed unmoved.
They said that they would end the hunger strike only after their demands were met.
Adding that a bill for the regularisation of teachers was passed but the issuance of a notification in this regard remained pending.
READ ALSO: Bilawal addresses Azadi March protesters
They lamented that none of the government representatives had approached them.
They further added that Sindh government would be responsible if any harm is caused to the protesters due to harsh weather or hunger strike.