Ishqiya viewers outraged by drama's last episode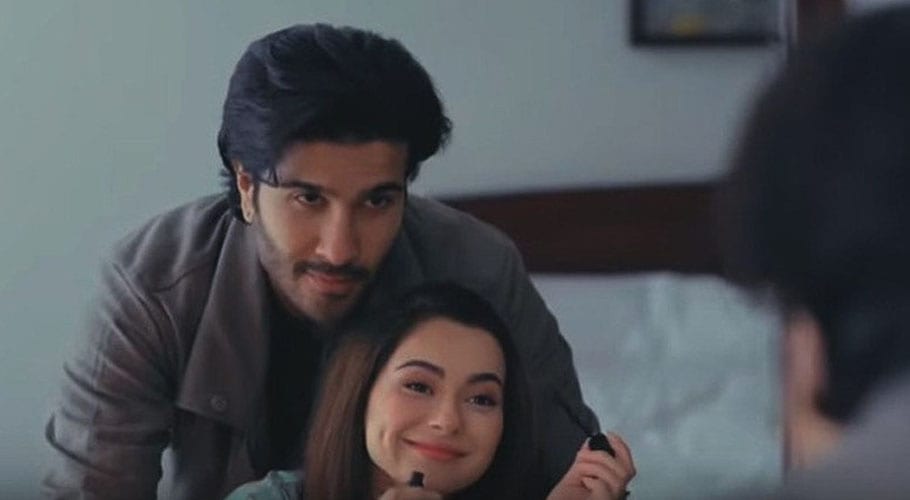 Ishqiya viewers have been outraged after Monday's night's finale episode, with many taking to Twitter to express their shock at the dissatisfying ending.
The last episode of the popular TV show Ishqiya starring Feroze Khan, Hania Amir, and Ramsha Khan in the lead roles, ended last night with a double episode leading its fans in utter shock with the ending, which users apparently did not like.
Here is how netizens respond to the Ishqia's end on twitter:
The fact,he married her for revenge but didn't harm her anyway and overall was too soft and respectable towards her,
changed himself then..accepted his wrongdoings
Didn't get a happy ending even tho,.& vice versa..is gonna hurt for a long time💔😭#Ishqiya pic.twitter.com/MecNWdZaXF

— Sharjeel (@Sharjee55114908) August 11, 2020
#Ishqiya 💔
The lesson is that parents need to be flexible and understanding. So their kids don't hide things from them. pic.twitter.com/y24oO8fj7E

— Saith Hunfa… 🎱 (@SaithHunfa) August 11, 2020
It was a flop ending i mean hamna cheated, hamza just wanted to take revenge she never harmed rumi, maafi bi mang chuka tha but what the fuck!
Pathetic ending! #Ishqiya pic.twitter.com/y6ysuWQwRz

— Sardar Adnan(Tuba ka 🎂 26) (@Chishmish_hon) August 11, 2020
Not just #Ishqiya trended both in india and pakistan
But hamza and rumi also trended
They were loved by maases
Thnx for being our rumi and hamza@ferozekhaan @realhaniahehe pic.twitter.com/uNKSXwcrfZ

— justadmirer (@justadmirer8) August 11, 2020
Sorry Director we are disappointed! Making Hamna a victim and Hamza a villain, just coz she was a girl?? Secondly, Rumi was an adorable character but she suffered the most in this whole scene. At least she deserve happy end with Hamza. 💔#Hamza #Rumi #Ishqiya pic.twitter.com/fK8FU3YPpg

— Lioness (@lionesshere67) August 11, 2020
It makes me cry, that our active,happy and Joly romi who was always smiling … Was also smiling at the end when humna hugged her but this time there was pain and suffering behind the smile💔#Ishqiya pic.twitter.com/1tstoVz5P8

— L a i b a _ H a i d e r 🍒 (@laiba_QAU) August 11, 2020
When Hamna deserve a second chance then Hamza too because it's not just Hamza who did wrong even Hamna was equally involvedAngry faceSmirking face

#Ishqiya pic.twitter.com/tyyvsr0lYI

— Kunwal Tweets (@KunwalM) August 11, 2020
I get that what hamza did was wrong but hamna was the one who betrayed legit ALL her family. Hamza's growth, development and the whole meant nothing at the end? I agree that hamza was wrong but he begged for forgiveness. he changed. he didn't do any damage to anyone. #Ishqiya

— aati. (@shootiiiingstar) August 10, 2020
Man i feel bad for Hamza even tho he was wrong but HE STILL WAS LOYAL TO HAMNA BEFORE?! If Hamna just had the guts to tell her family before 🤦‍♀️
4 saal baad ehsaas hoa "abba nahi manay gey" 🙃
Sorri im just so into the drama😂
#Ishqiya pic.twitter.com/OYqbxUap2M

— Fizza Rizvi🌹 (@fizzrizvi_) August 10, 2020
Directed by Badar Mehmood, Ishqiya is a story of love and revenge that revolves around two sisters Rumi and Hamna, and their love interest Hamza, who loved Hamna but ended up marrying her sister.  With highs and lows, Rumi finally comes to know about her sister Hamna and husband Hamza's past relationship.
Rumi confronts Hamna and Hamza about hiding the truth from her and later she leaves Hamza by revealing his reality to her in-laws. However, the shows comes to end with Hamza left alone with no one, Hamna starting a new fresh life with her husband and Rumi living with her parents.