Govt allowing Nawaz to travel abroad is big step: Fawad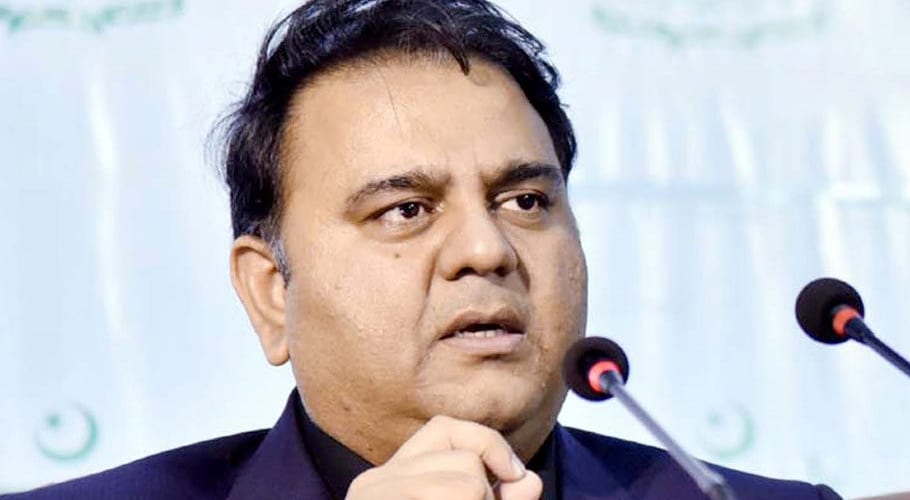 ISLAMABAD: Federal Minister for Science and Technology Fawad Chaudhry said that the incumbent government took big step by allowing former premier Nawaz Sharif to travel abroad.
Fawad Chaudhry said in a tweet said that Pakistan Muslim League-N (PML-N) should stop politicising his leader's health and ensure the guarantee.
Fawad Chaudhry said, "Infighting is taking place inside the Sharif family for the leadership of PML-N and the household."
Also read: Fawad calls Babri Mosque verdict an immoral decision
He added,"Now PML-N should stop politicising Nawaz Sharif's health and ensure the guarantee sought for the safe exit of the former premier."
He further added, "Asif Zardari and other convicts will also like to take the example of Nawaz Sharif that they cannot leave the country without any settlement."
Nawaz Sharif has been given a conditional approval to travel abroad in return of lifting his name from the Exit Control List (ECL).
He was asked to submit a surety bonds worth Rs 7 billion in return of removing his name from the ECL.
Nawaz Sharif, however, rejected the government's offer made on medical gro­unds and to pay Rs 7 billion as surety bonds equivalent to the fines imposed on him by an accountability court in two corruption cases in which he was convicted.