Gamers risk health to be millionaires of eSports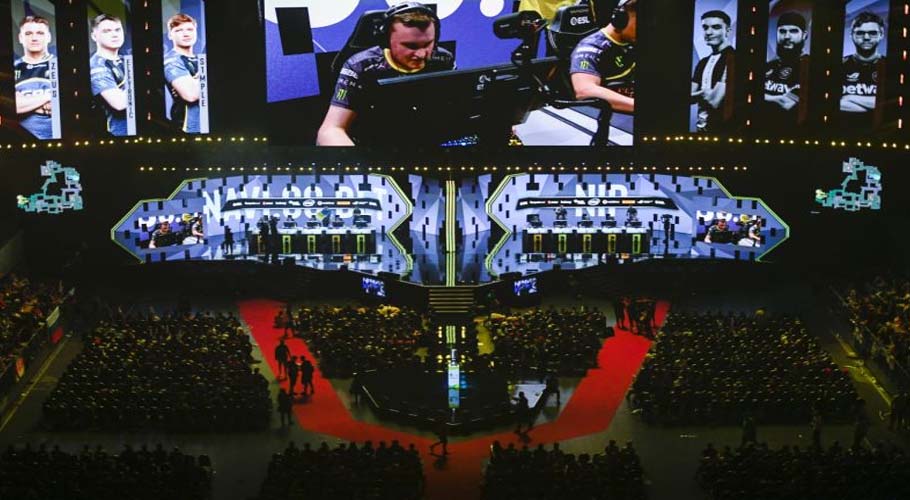 SHANGHAI (AFP): A record $33.5 million is up for grabs but professional eSports players like those competing this week pay a physical price with deteriorating eyesight, digestive problems and wrist, and hand damage.
At first, Evgenii "Blizzy" Ri looks perplexed at the notion: "It's impossible, how can you get injuries when you play games?"
Then the 24-year-old from Kyrgyzstan discloses that a doctor urged him to take six months off to give his failing vision a badly needed rest.
Ri plays for Natus Vincere or NAVI, and this week is competing in The International, a world championship said to have the biggest prize pool in the history of eSports.
NAVI and 17 other teams will play the multiplayer battle game Dota 2 in front of thousands of fans at a major indoor stadium while hundreds of thousands more will watch online.
If NAVI triumphs on Sunday, Ri and his team-mates will become instant millionaires but success could come at a price.
Ri, who practises up to 12 hours a day, said, "I didn't worry before but now I feel like my eyes are real. I can't see so much."
According to him, his doctor has advised him not to play the computer for six months in order to normalise his vision.
According to several players in Shanghai, the most common health complaint about pro gamers is Carpal Tunnel syndrome.
According to some gamers, it happens through repetitive hand and wrist motions and is characterised by numbness, burning and tingling of the thumb, index, middle and ring fingers.
Gamers talked about wrist injuries so severe they had to quit and lower back problems related to sitting for too long, day after day.
Another hazard of eSports, a fast-growing but little-understood sport, is the mental toll, particularly with life-changing sums of money on the table.
While the money at the top of eSports is soaring, in other respects gaming remains well behind many other professional sports.