Supreme Court adjourns hearing in Gen Bajwa extension case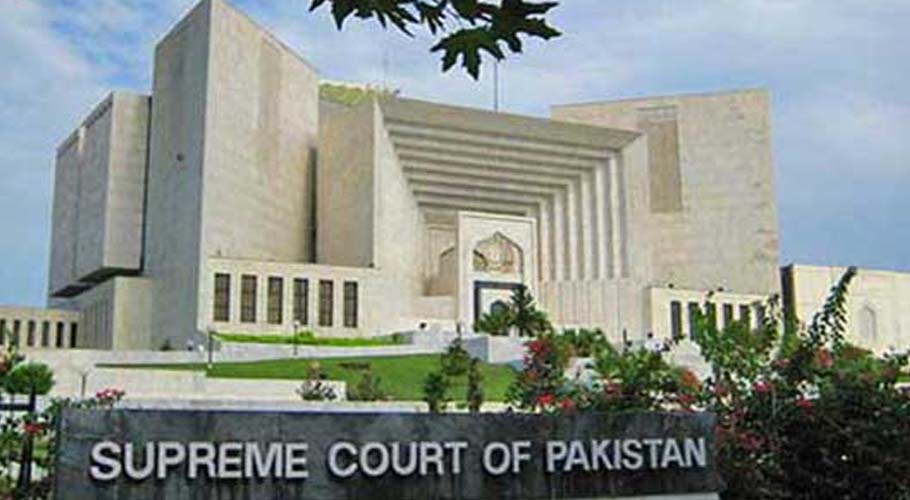 ISLAMABAD: The Supreme Court adjourned hearing on the government's notification regarding the extension in the tenure of Army Chief General Qamar Javed Bajwa.
In the Supreme Court bench comprising Chief Justice of Pakistan Asif Saeed Khosa, Justice Mian Mazhar Alam Khan Miankhel and Justice Syed Mansoor Ali Shah is hearing the case.
The army chief Qamar Javed Bajwa is being represented by Farogh Naseem, who resigned from his post as law minister yesterday to pursue the case.
READ MORE: Supreme court to decide future of Gen Bajwa today
Barrister Farogh Naseem who resigned from his post yesterday to represent the army chief in the case submitted his power of attorney upon arrival at the court today.
Chief Justice Khosa asked Attorney General (AG) Anwar Mansoor Khan if they had accepted the points raised by the court yesterday.
To this, the attorney general replied that they have not accepted the mistakes.
The Chief Justice remarked that "This is not a suo motu case, media did not understand it correctly," "We are hearing the case on the petition filed by Riaz Rahi."
The chief justice then asked the attorney general to present the summary approved by the federal cabinet in its meeting on Tuesday, which he did.
READ ALSO: PM Imran Khan and COAS General Bajwa discuss security subjects
"I informed the court yesterday as well that we are still waiting for some federal ministers to respond to the extension notification," the attorney general replied.
"If there is no answer till now, should we assume the answer is yes?" the CJP asked.
To this AG Khan responded that as per the law, that would be correct.
The top judge then said that this course of action is only acceptable when the answer has to be given within a certain time period. "If this was an open mandate we would have let it go. The cabinet has accepted the mistakes that we pointed out," he added.
The attorney general then submitted the documents pertaining to yesterday's decisions by the federal cabinet to the court.
The hearing has now been adjourned till 1pm.