Supreme court to decide future of Gen Bajwa today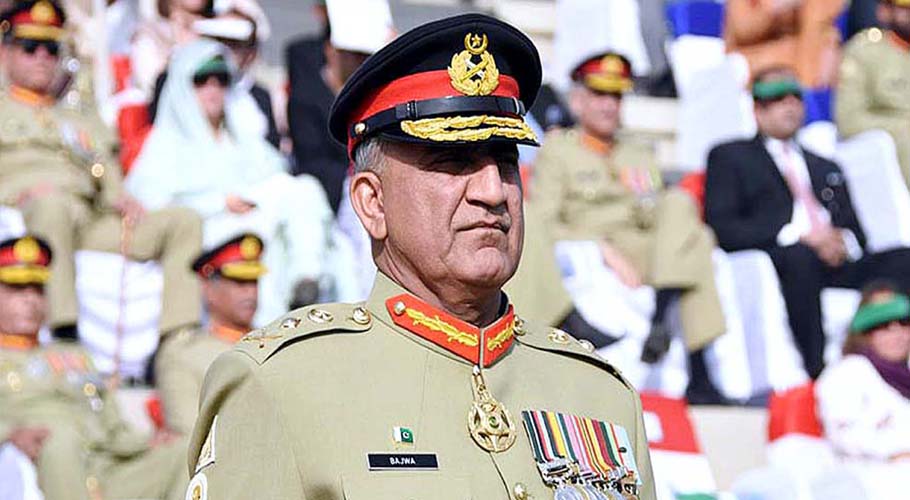 ISLAMABAD: The Supreme Court is hearing a case pertaining to the extension of army Chief Gen Qamar Javed Bajwa's tenure today.
The Chief Justice of Pakistan Asif Saeed Khosa including Justice Mian Mazhar Alam Khan Miankhel and Justice Syed Mansoor Ali Shah is hearing the case of
the extension of army Chief Gen Qamar Javed Bajwa's tenure.
Barrister Farogh Naseem is representing the case of army chief, who resigned from his post as law minister yesterday to pursue the case.
READ MORE: COAS Bajwa meets NATO DGIMS to discuss mutual interest
In Supreme court during the hearing, Attorney General (AG) Anwar Mansoor Khan said that he wished to "clarify something".
"I referred to army rules yesterday. The court wrote 'law' in its order," The court said only 11 members of the cabinet approved the extension. Anwar Mansoor said
On Tuesday in an unanticipated development, CJP Khosa had suspended the federal government's notification of Gen Bajwa's extension — who is due to retire as Chief of the Army Staff (COAS) on November 29 — and issued notices to the army chief, defence ministry and the federal government.
The Supreme Court said the AG could not refer to any provision in any legal instrument regarding extension in service of the army chief upon completion of his first term for his re-appointment.
When extension order was struck down by the top court, the cabinet amended Section 255 of the Army Rules and Regulations (ARR) and included the words "extension in tenure" to meet the legal lacuna in the rule.
READ ALSO: Cabinet approves new summary for extension in army chief's tenure
After federal cabinets two sittings, Finally Prime Minister Imran Khan and President Dr Arif Alvi approved a fresh notification for the extension of the COAS 
Now the federal cabinet has passed a fresh notification that was approved by the president on the same day. A
fter yesterday's court hearing