Faisalabad reports six more deaths,49 cases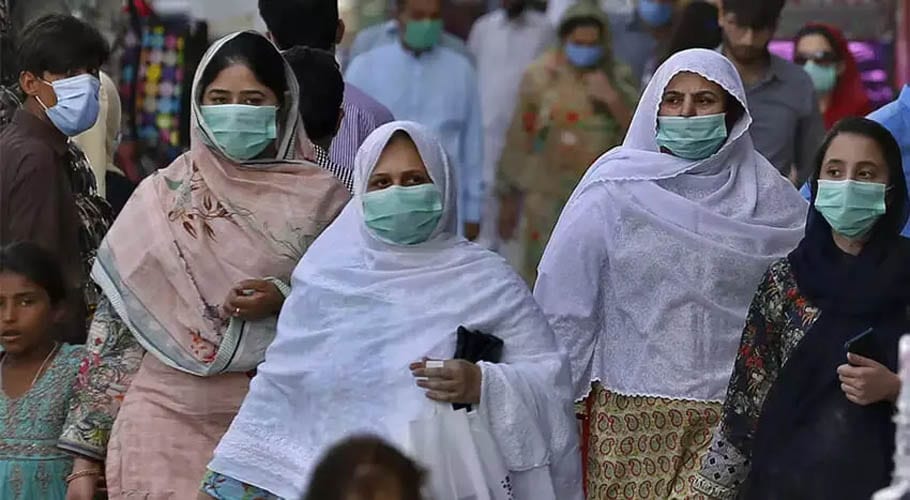 FAISALABAD: The coronavirus claimed six more lives taking the death toll tally in Faisalabad to 400, while 49 new cases were reported during the last 24 hours.
According to a health department spokesperson, 558 coronavirus tests were conducted in public and private sector labs during the period. He said that total active cases in Faisalabad were 594, while 7,125 patients recovered.
He said that 550 beds were allocated at the Allied Hospital and 85 at the DHQ Hospital for COVID-19 patients. At present, 120 patients, including 45 confirmed ones, were under treatment at the Allied Hospital while 39 including seven confirmed were admitted to DHQ Hospital.
He further said that 385 confirmed patients were in home isolation in the district. According to the National Command and Control Center, the total number of deaths from coronavirus in Pakistan has reached 11,376 while the total number of affected people has reached 535,914.
The rate of positive cases of coronavirus in Karachi is 10.68 percent. The overall positive case rate in Islamabad is 1.18 percent, Khyber Pakhtunkhwa 5.25 percent, Punjab 5.97 percent, and Sindh overall 10.23 percent.
In Azad Kashmir, the positive cases of coronavirus are 5.97 percent, in Balochistan 3.52 percent, and in Gilgit-Baltistan 0.56 percent. The first case of coronavirus in Pakistan came to light on February 26, while the first death from Corona was reported on March 18.