Court resumes hearing of Pervez Musharraf in High treason case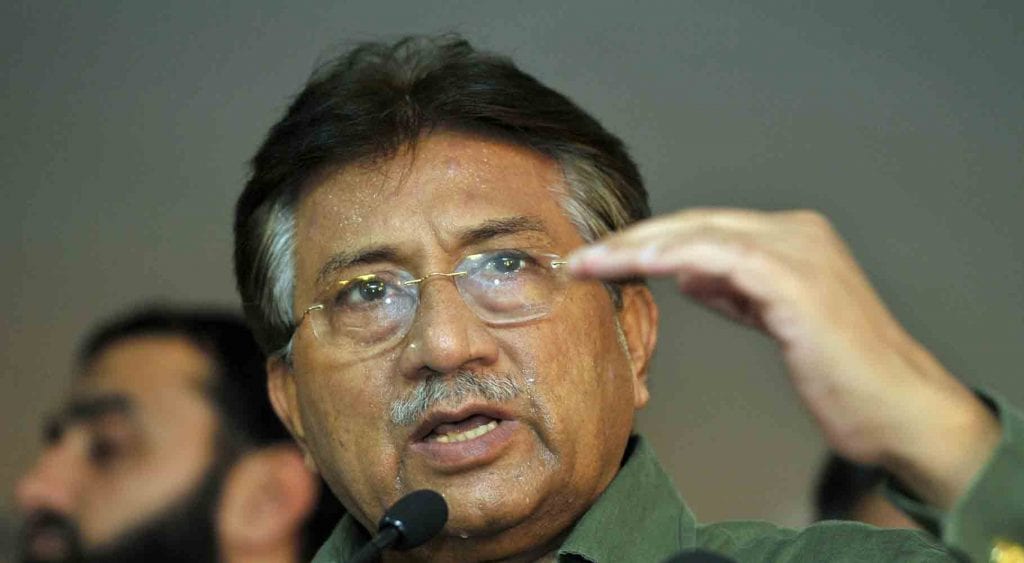 ISLAMABAD: A Special Court has resumed hearing of the high treason case against former president Pervez Musharraf.
The two-member judge consisting of Justice Waqar Ahmad Seth, head judge of the special court heard the case.
During the hearing, the judge said that the bench would not comment on the jurisdiction of the high court in the case.
Read more: High treason case: IHC to resume Musharraf's petition today
The Islamabad High Court previously on Wednesday granted a plea of the Interior Ministry and halted the special court from announcing the final verdict of the high treason case against Pervez Musharraf.
Earlier on 19th November, the special Court reserved its verdict of high treason case against Musharraf, which is scheduled to be announced on 28th November.
General Musharraf was booked in a treason case in December 2013. He was indicted on 31st March 2014 in the case of suspending the Constitution by proclamation of emergency on 3rd November 2007. He left for Dubai in 2016 to seek medical treatment and hasn't returned since.
Also read: Pervez Musharraf meets Pir Pagara in Dubai today
The former president has been declared an absconder by the special court as he has not been appearing before the court since March 2016, when he left the country for medical treatments in Dubai the same year.