COAS chairs Corps Commanders Conference today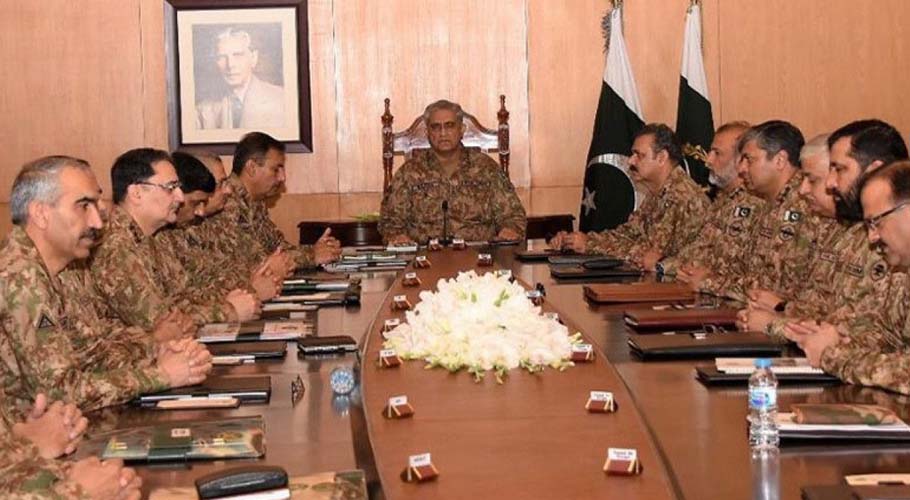 RAWALPINDI: Chief of Army Staff (COAS) General Qamar Javed Bajwa chaired Corps Commanders Conference on Tuesday.
The conference discussed the alarming situation of the occupied Kashmir.
The meeting, which was chaired by the Chief of the Army Staff (COAS) General Qamar Javed Bajwa reiterated that Pakistan never recognised the false Indian efforts to legalise its occupation of Jammu & Kashmir through article 370 or 35-A decades ago, efforts which have now been revoked by India itself.
The chief military spokesperson quoted General Bajwa as saying, "Pakistan Army firmly stands by the Kashmiris in their just struggle to the very end. We are prepared and shall go to any extent to fulfill our obligations in this regard."
India government on Monday moved the bill in the upper house of the parliament, Rajaya Sabha to remove Article 370 from the Indian constitution about the special status of Kashmir.