Coronavirus death toll hits 1,708,936 worldwide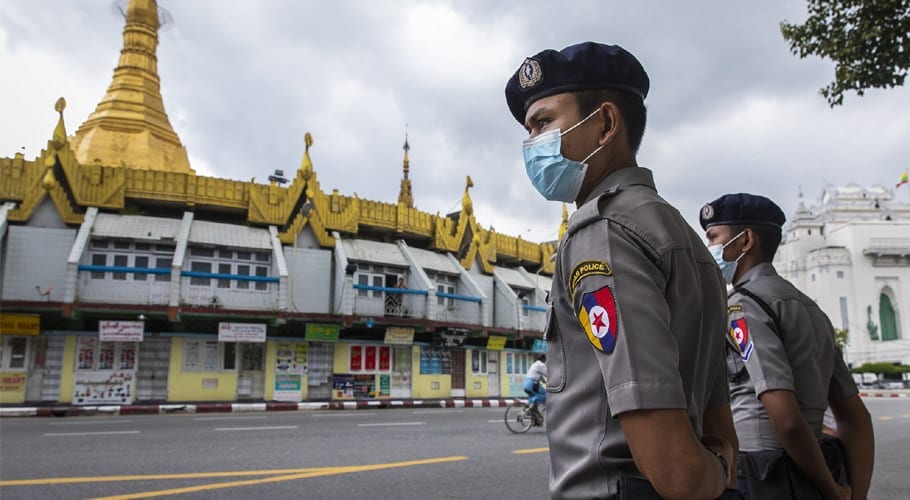 WASHINGTON: The coronavirus has infected more than 77,716,439 million people worldwide and killed 1,708,936 people.
More than 54.588 million coronavirus patients have been cured in the world and more than 214.15 million are undergoing treatment. The virus' situation is the worst in the United States, where 326,772 deaths have been reported and more than 184.73 million cases have been reported.
India ranks second in the world in terms of coronavirus cases, with 1,46,145 deaths and more than 175,000 people diagnosed with the virus. The total number of deaths from coronavirus in Brazil is 187,322 and more than 7,264,221 people are affected.
In Russia, more than 2,877,000 people have been infected with the coronavirus, bringing the total death toll to 51,351. In France, more than 2,479,000 people were affected and 60,900 lost their lives. In Turkey, 2,043,704 people have been affected and 18,351 have died.
Read more: Pakistan reports 3,138 new coronavirus cases, 56 deaths
There have been 2,073,000 coronavirus cases and 67,616 deaths reported in the UK. In Italy, more than 1.964 million people have been affected, while 69,214 people have died.
The first 5 million cases traveled around the world in 186 days. It took 43 days to get 10 million to 20 million cases.
Another 10 million cases were reported in the next 38 days. The journey of 30 million to 40 million was completed in 31 days. It took 21 days for 40 million to 50 million cases to be reported. The last 10 million cases came to light in just 18 days.