Case registered against TikToker Dolly for starting fire at Margalla Hills
A female TikToker named Dolly, who set the forest on fire at Margalla Hills for a mere TikTok video, has landed herself into trouble as a case has been registered against the TikToker.
Recently, the TikToker ignited severe backlash after her Tiktok video from Margalla hills went viral, she reportedly, set the hills on fire for her new Tiktok on the popular song Pasoori. The Lyrics of the song are also related to 'set something on fire' and she was depicting the fire in the background while song was being played.
 

 

View this post on Instagram

 
After the video went viral, a case was registered against her at Kohsar police station in the complaint of the Assistant Director of Environment Department, CDA.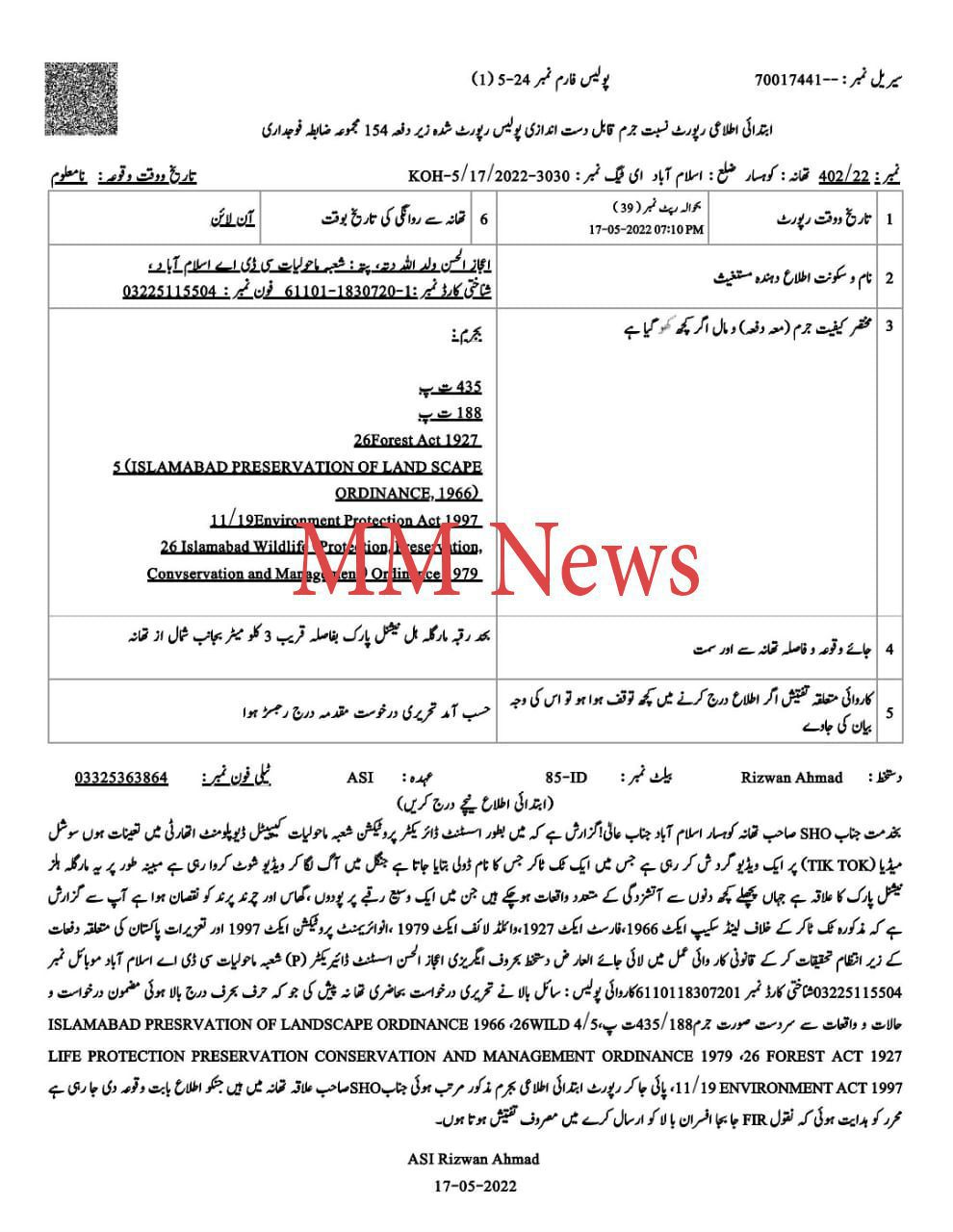 Many social media users and prominent personalities like Hamid Mir and Mishi Khan schooled Dolly and said that she needs to be punished.  Earlier, another TikToker set a forest ablaze in Abbottabad. Later, he was taken into custody by the officials of Wildlife.
Read more: TikTokers blamed for starting fire at Margalla Hills
Sharing the video of the female TikToker on her Twitter handle, Chairperson Islamabad Wildlife Management Board Rina S Khan Satti said, "This is a disturbing & disastrous trend on Tik Tok! Young people desperate 4 followers are setting fire to our forests during this hot & dry season!"
Underscoring the need for legislation, she said that there is life imprisonment for those who start wildfires in Australia.