Boris Johnson's special access to parliament revoked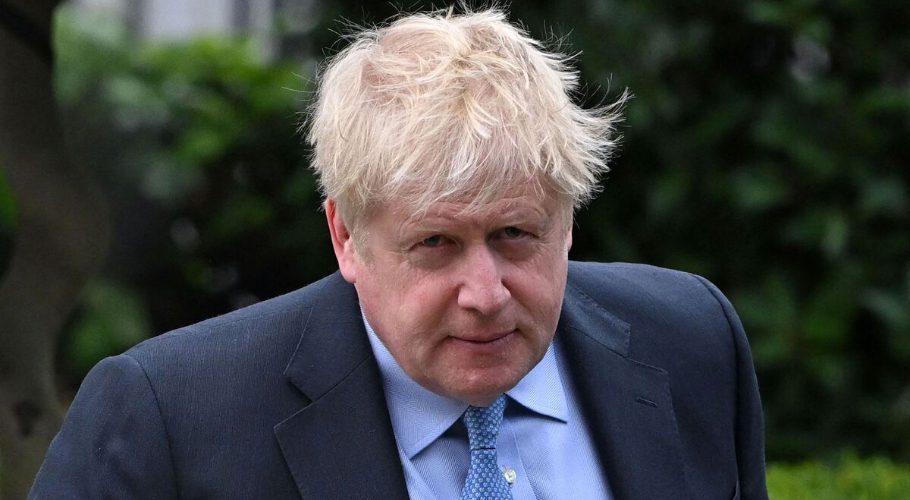 LONDON: Former Prime Minister of United Kingdom Boris Johnson has been stripped of special access to parliament.
The British House of Commons MPs endorsed the privileges committee's report that he lied about parties in Downing Street during the COVID pandemic.
A debate was held in the Commons on Monday asking MPs to consider the report, which found the former prime minister knowingly misled parliament multiple times with his statements about gatherings in Number 10 during lockdown.
The MPs voted by 354 to seven to back the report's findings which concluded that the former leader should have his parliamentary pass revoked or suspended from parliament. A total of 118 Conservatives voted for the report, while 225 abstained.
Earlier in the day, there had been uncertainty over whether there would be a vote on the report  and formal vote took place after shouts of "no" were heard in the Chamber.
A total of eight cabinet ministers backed the privileges committee report, including Justice Secretary Alex Chalk, Education Secretary Gillian Keegan, Chief Whip Simon Hart and Commons Leader Penny Mordaunt. Prime Minister Rishi Sunak stayed away from the vote.
READ MORE: Former British PM Boris Johnson resigns from Parliament
The seven Conservative MPs who voted against the report were Bill Cash, Nick Fletcher, Adam Holloway, Karl McCartney, Joy Morrissey, Desmond Swayne and Heather Wheeler.
Johnson abruptly resigned from parliament 10 days ago after seeing an advance copy of the report, calling the inquiry a "witch hunt".
Opening the five-hour debate, House of Commons Leader Penny Mordaunt urged legislators to "do what they think is right". Mordaunt said she would vote to endorse the report by the Commons Privileges Committee.
"This matters because the integrity of our institutions matter. The respect and trust afforded to them matters," said Mordaunt. "This has real-world consequences for the accountability of members of Parliament to each other and the members of the public they represent."
Johnson, who turned 59 on Monday, stepped down as prime minister in September 2022 but remained an MP until June 9, when he quit after receiving notice of the Privileges Committee's findings.