Amir Dogar appointed as SAPM on political affairs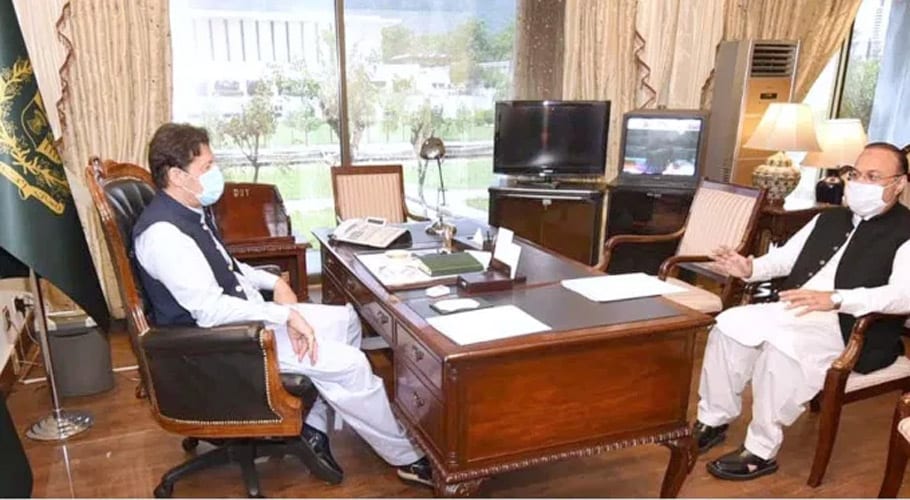 ISLAMABAD: Pakistan Tehreek-e-Insaf's Member of National Assembly (MNA) Malik Muhammad Amir Dogar has been appointed as Special Assistant to Prime Minister on Political Affairs.
According to a notification issued by the cabinet division, Malik Amir Dogar has been appointed as SAPM on political affairs and his post will be equivalent to a state minister.
MNA Aamir Dogar was severing as PTI's Chief Whip in National Assembly. He was elected to the National Assembly as a candidate of PTI from the constituency NA-155 (Multan-II) in the 2018 general election.
Earlier, late PTI leader Naeemul Haque had been performing the responsibilities of SAPM on political affairs.
He had passed away on February 15 after a long-standing fight with cancer at a private hospital in Karachi. Naeem-ul-Haq had been suffering from cancer for years and had been hospitalized.
Prime Minister Imran Khan had said that he was devasted by Naeem Ul Haq's passing. The prime minister said, "He was one of the 10 founding members of the PTI and by far the most loyal," adding that, "In 23 years of PTI's trials and tribulations, he stood by me. He was always there for support whenever we were at our lowest ebb."
PM Imran wrote, "In the last two years, I saw him battle cancer with courage and optimism. Till the very end, he was involved in party affairs and attended cabinet meetings as long as he was able. His passing has left an irreplaceable void, " PM Imran added.
Prime Minister Imran Khan had visited the ailing politician on February 7 at his residence in Islamabad to inquire after his health. Assistant to the PM Aown Chaudhry and other PTI leaders including Governor Sindh Imran Ismail were also present on the occasion.
In the last two years I saw him battle cancer with courage and optimism. Till the very end he was involved in Party affairs and attended cabinet meetings as long as he was able. His passing has left an irreplaceable void.

— Imran Khan (@ImranKhanPTI) February 15, 2020