Allied parties to meet in Lahore today to discuss country's political situation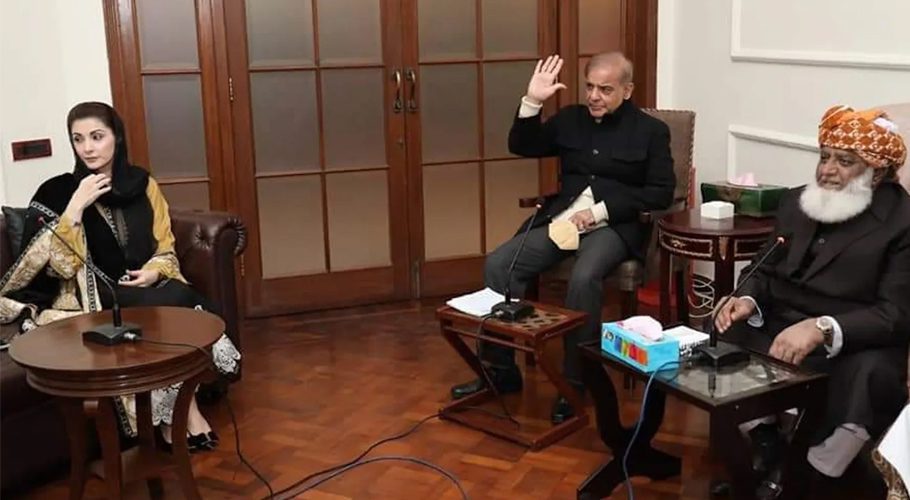 LAHORE: Minister for Information and Broadcasting Marriyum Aurnagzeb has said Prime Minister Shehbaz Sharif had invited leaders of Pakistan Democratic Movement (PDM) and other government's allied parties to his residence in Lahore today (Tuesday) for an important meeting.
The meeting at the 96-H Model Town would review the overall situation in the country, the minister said in a news statement. Shehbaz Sharif will attend the meeting via video link from Islamabad.
During the meeting, the government s coalition partners and PDM leaders would hold consultations on important matters.
Earlier, Pakistan Peoples' Party (PPP) Central Executive Committee on Monday decided that the government will complete its tenure.
Read more: Court reserves verdict on plea seeking probe into Bushra Bibi leaked audio
A hybrid meeting of the Central Executive Committee was held under the chairmanship of PPP co-chairman Asif Ali Zardari and party chairman Bilawal Bhutto Zardari. The participants discussed the political situation in the country in the meeting held at Bilawal House.
Talking to media after the meeting, Sindh Information Minister Sharjeel Memon said that an important meeting of the central executive committee of the PPP was held. He said that it was decided in the meeting that the PPP will stand with the allied parties in the current situation.
He said that the coalition parties will hold a meeting tomorrow in Lahore on the current situation, in which the PPP will also participate.