Aamir Liaquat's leaked audio with alleged third wife surfaces online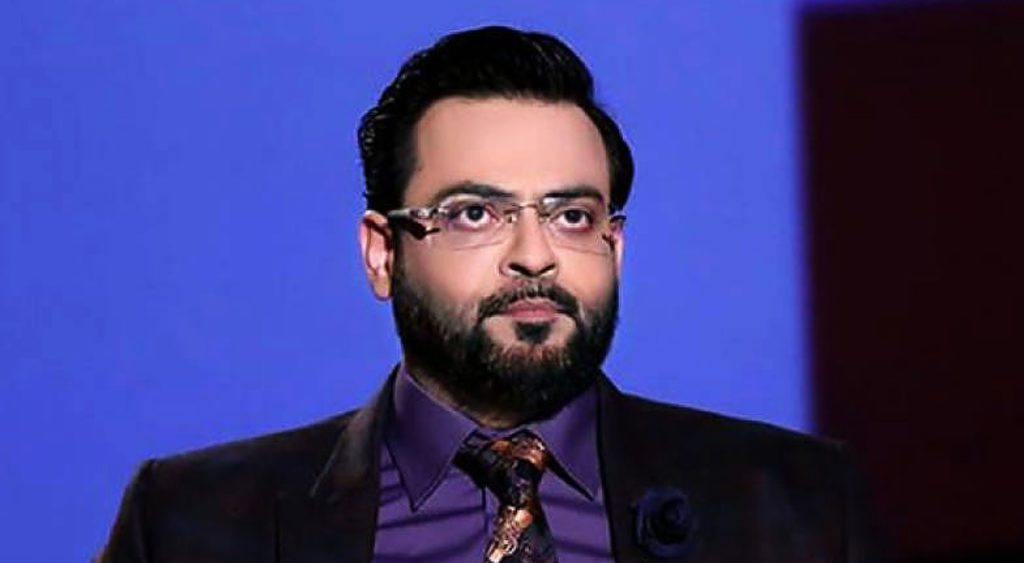 Popular TV host Aamir Liaquat Hussain has landed into hot waters after his recent voice call with actress and alleged third wife Haniya Khan leaked on social media.
Aamir was already facing backlash since the start of Ramzan, either for singing an Indian song or tripping badly during the live show, he is always trending for a bad reason. This time, it is slightly different, a woman named Haniya Khan, who is an actress by profession, claims to be the third wife of Aamir Liaquat.
Read more: Tuba is my only wife: Aamir Liaquat clears air about alleged 'third' marriage
She claimed that the Aalim Online anchor was her husband and accused Liaquat and his second wife, Tuba, of using black magic to harm her. On the other hand, the host said that he claimed to have no relation with Haniya Khan.
She also shared a leaked few recordings exchanged between her and Liaquat. Despite Liaqat denying any relationship with the actress, the viewers are still confused what he was actually trying to say in his clarification video. Let's have a look at it: